| Video |

Spectacular Shaolin Kung Fu
at UC Berkeley
Women's Basketball Game Halftime
2014.12.21 • Sunday • 2 pm • Haas Pavilion, UC Berkeley

On December 21, 2014, Master Shi Yanran led the Shifus and students of Shaolin Temple Culture Centers in San Francisco and Fremont to University of California in Berkeley, and presented a spectacular halftime program of Shaolin Kung Fu to basketball fans. This was a major year-end game for the University's Golden Bears Women's Basketball Team. The game—California vs. Louisville, was nationally broadcast live on Pac-12 network.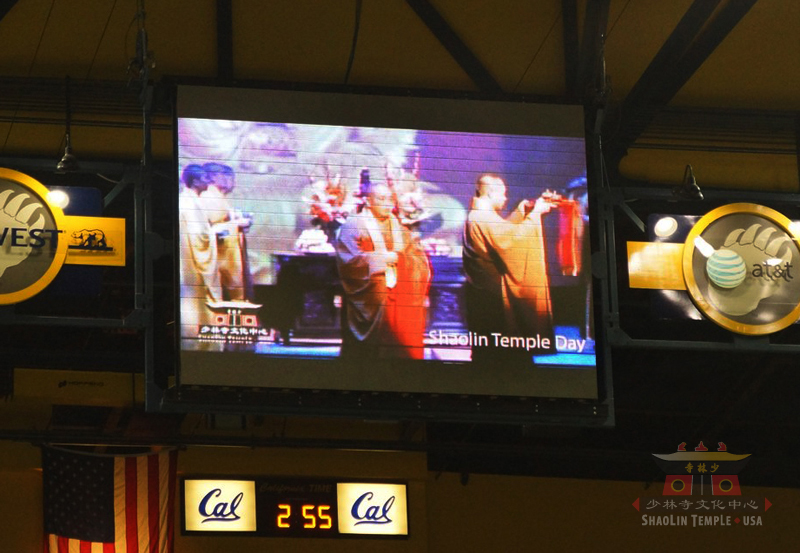 At halftime, a video about Shaolin Temple USA Culture Centers was played on large screens to introduce the performance.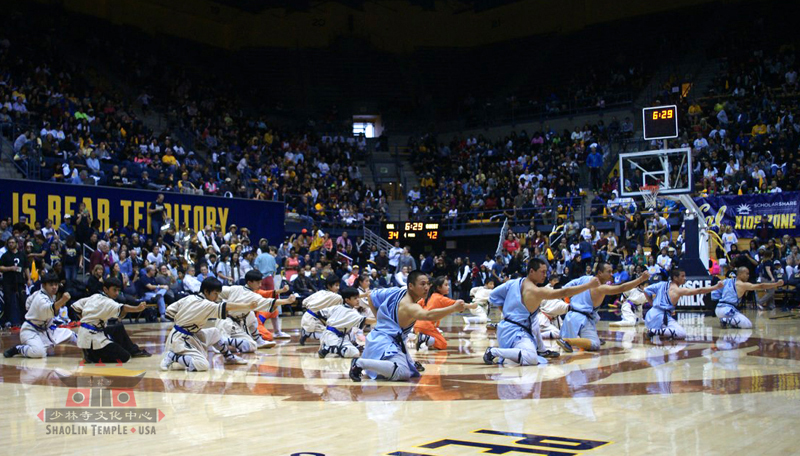 The 12,000-seat Haas Pavilion was fully packed.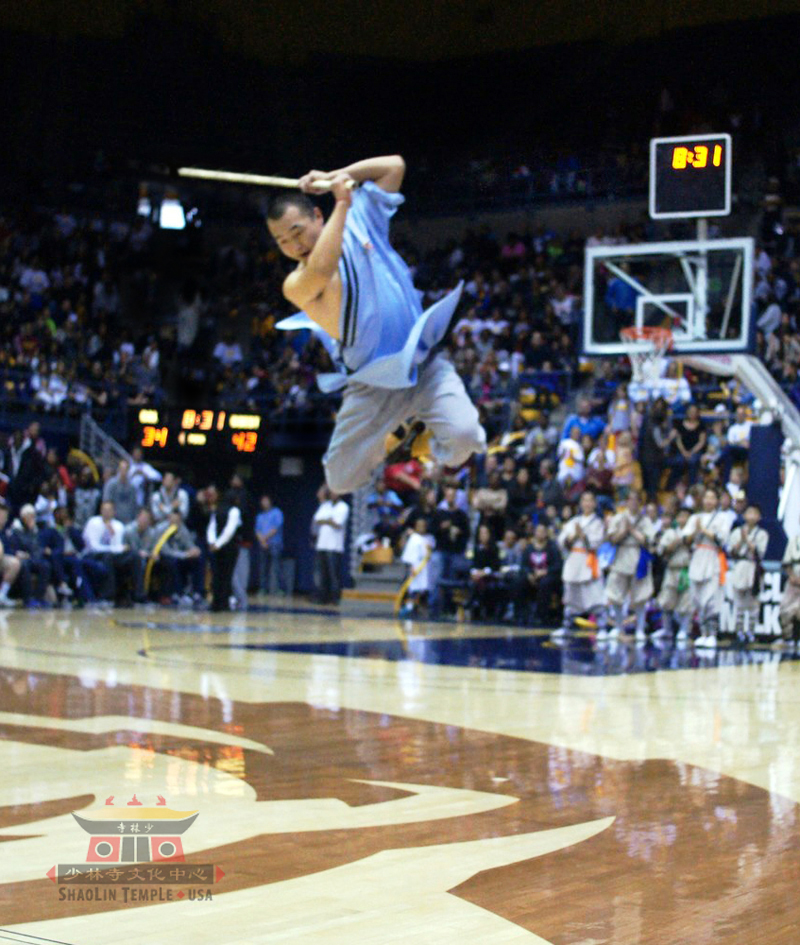 Master Yanran performing Shaolin Whirlwind Fiery Staff.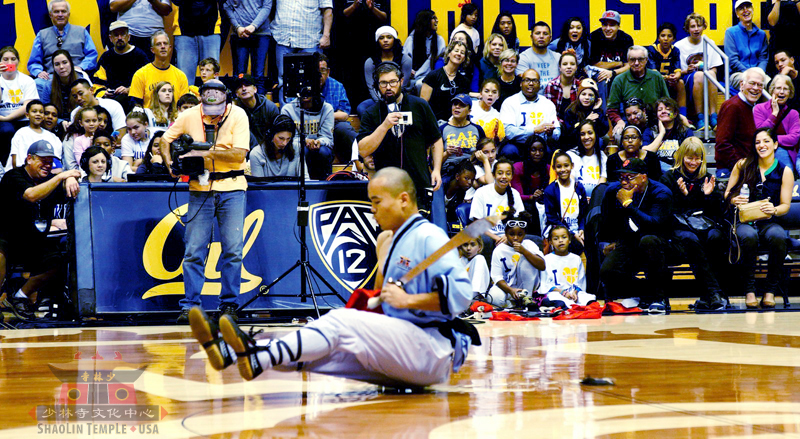 Pac-12 Network zoomed in on breathtaking action.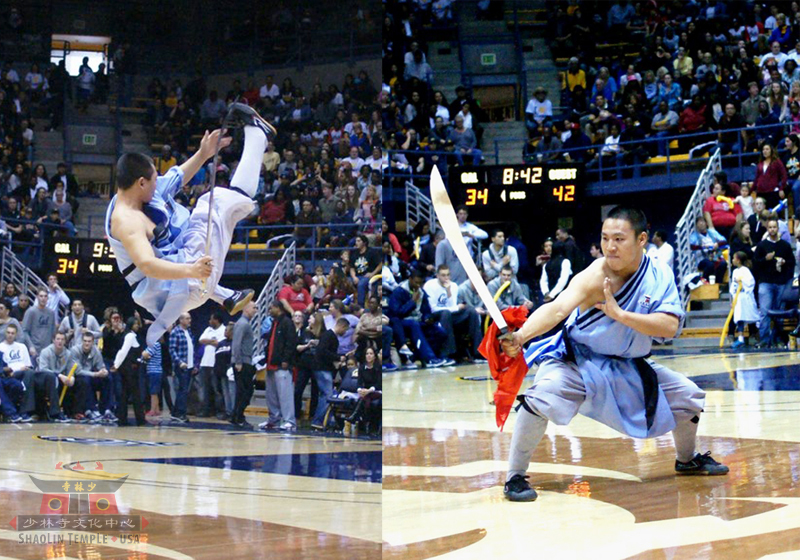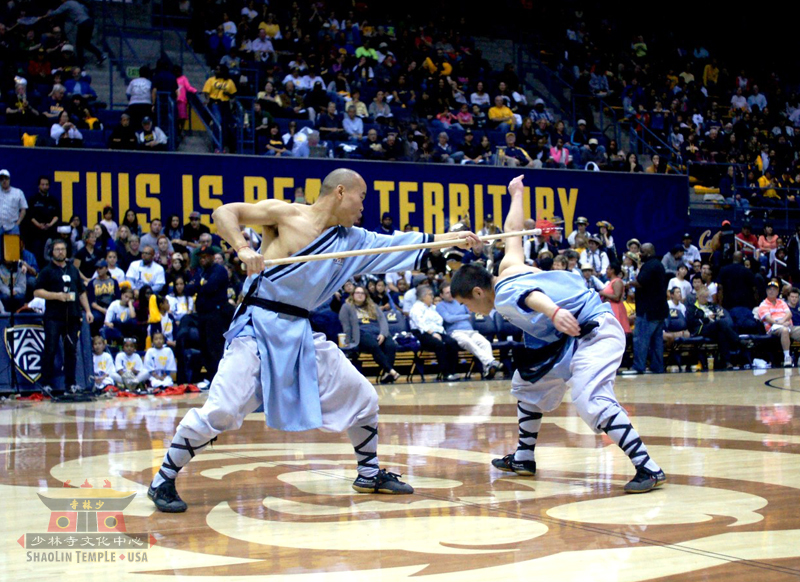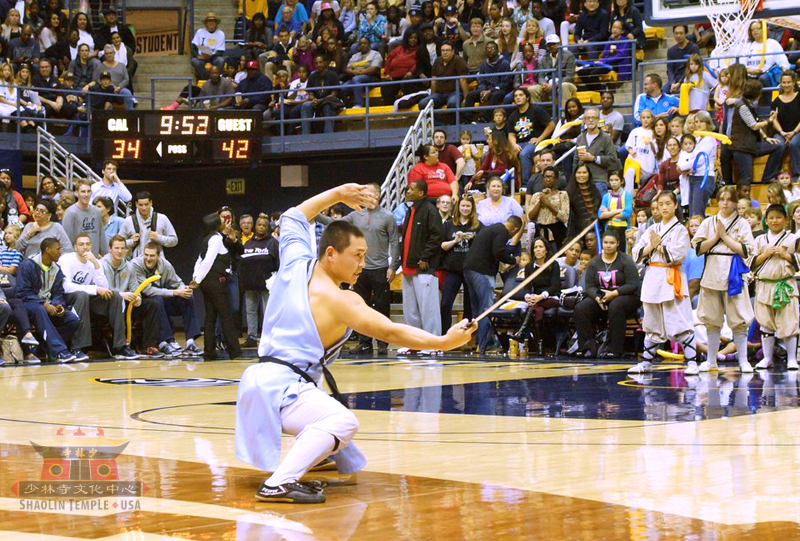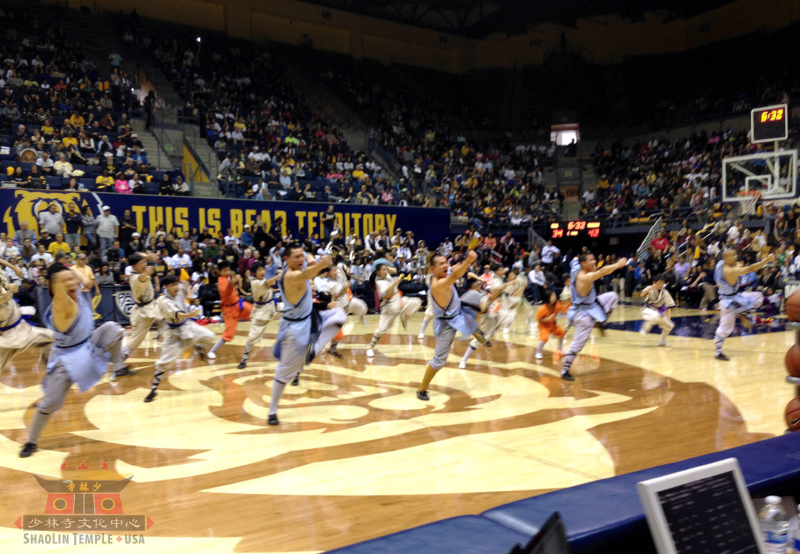 Splendid Shaolin Kung Fu won roaring cheers.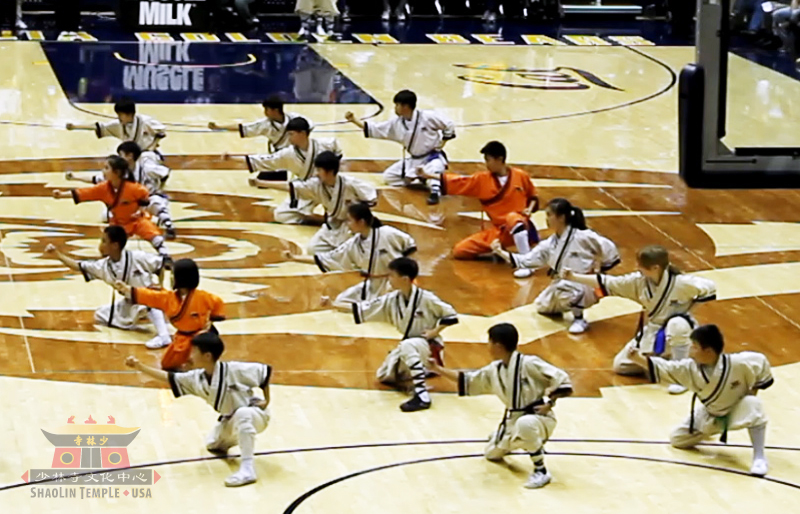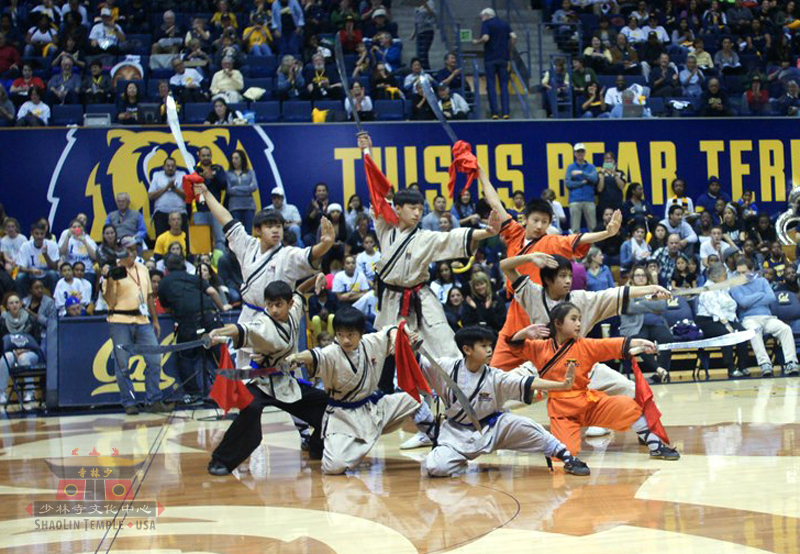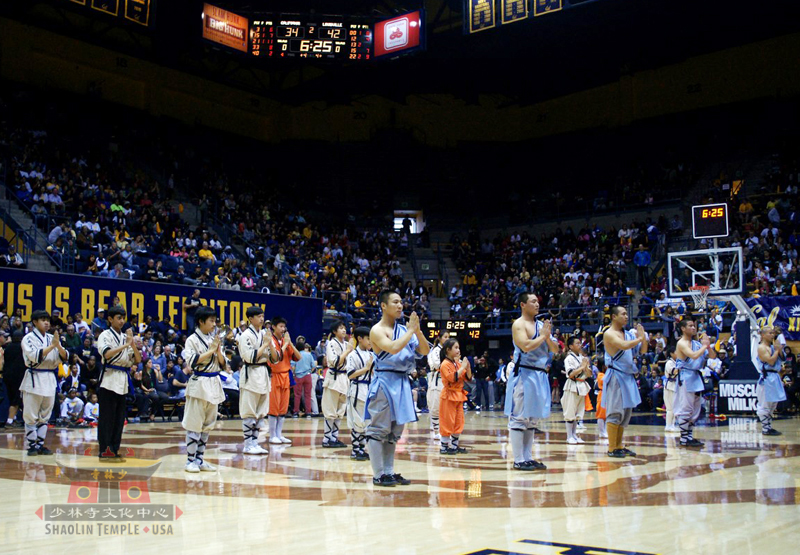 The performance concluded amid thunderous applauses.

Photos by: Lich Tran