Shaolin Temple USA was invited to present a 15 minute Shaolin Kung Fu program at Facebook on Friday, February 5, 2016 to usher in Chinese New Year (New Year's day falls on February 8).

The event entitled "The Traveling New Year's Eve Feast" was jointly hosted by Facebook and The Ministry of Culture of China. We will join top chefs and artists from China in showcasing Chinese traditional arts, cuisine and new year customs during the evening's festivities. Our Shifus and students thrilled Facebook employees with a spectacular program of traditional Shaolin fist, weapon and Hard Qigong.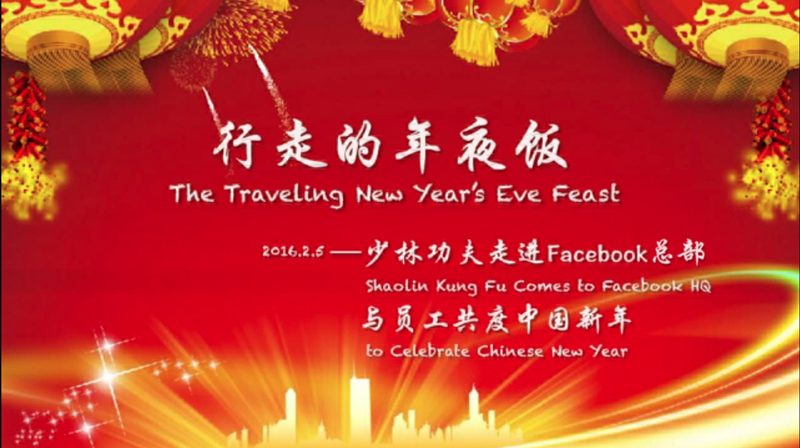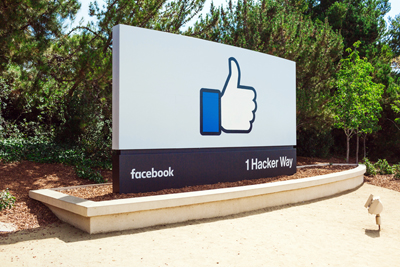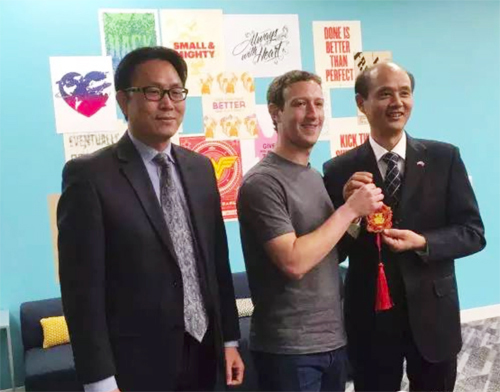 Facebook CEO Mark Zuckerbury (center) and Chinese Consul General Luo Linquan (right) opened the 3-day celebration for Chinese New Year.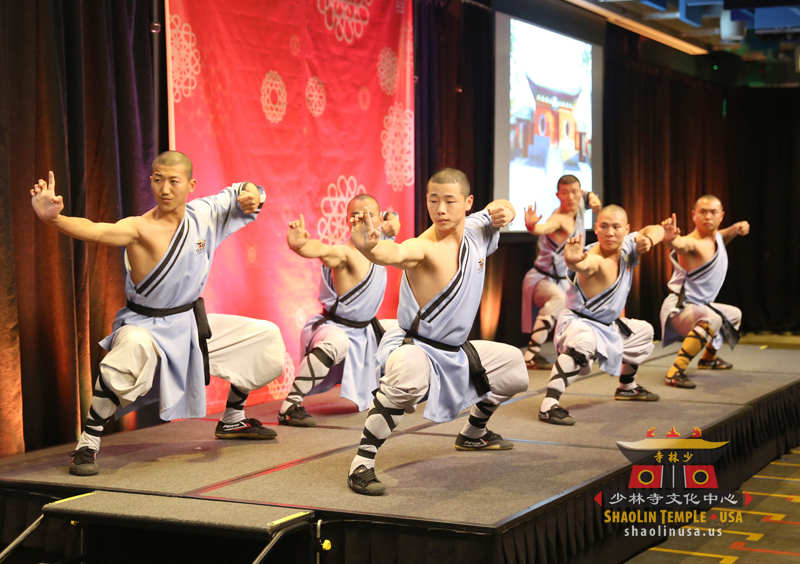 Shifus opened Shaolin Temple USA's presentation with Shaolin Baduanjin.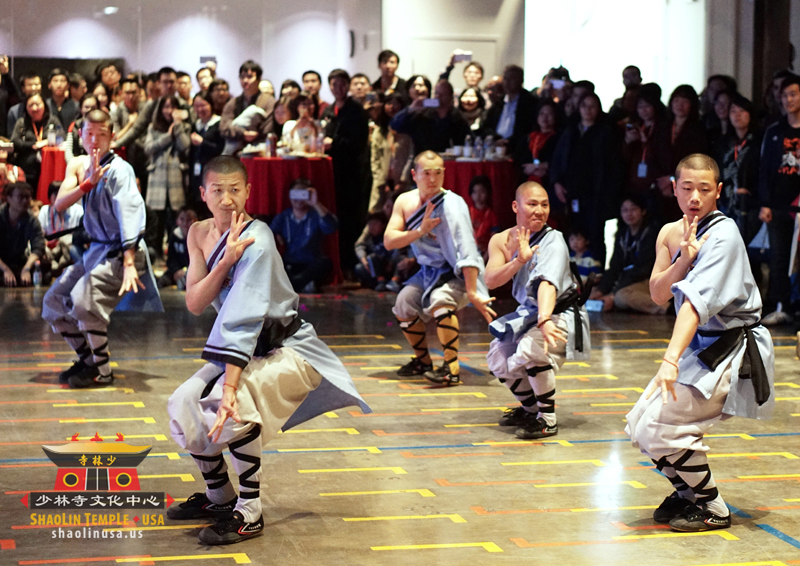 Seven Stars Fist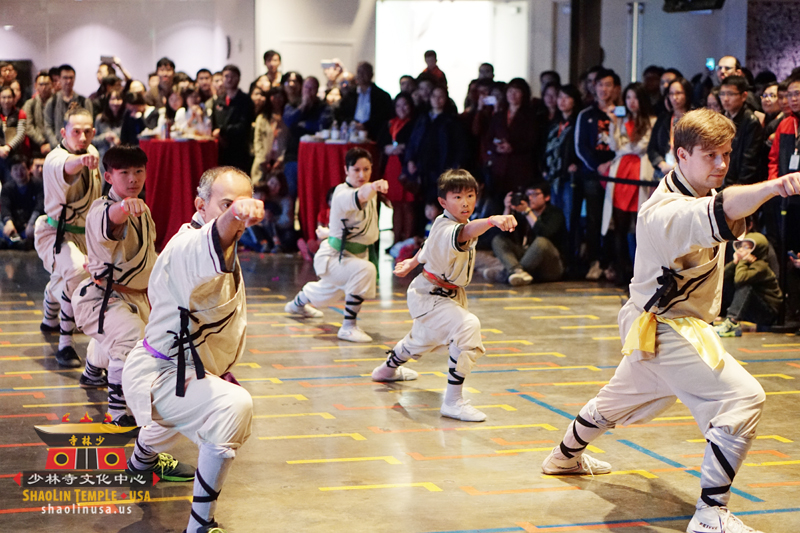 Shaolin Temple USA students performing Tongbi Fist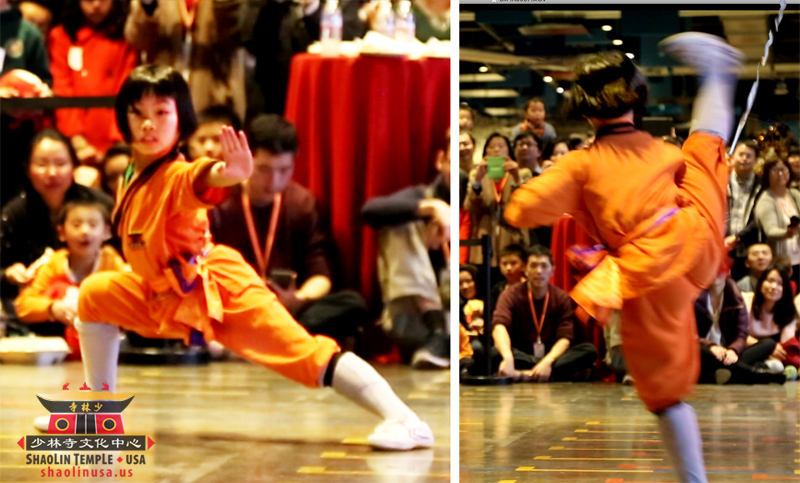 Eigh-year-old Judy Zhang performing 9-Section Whip.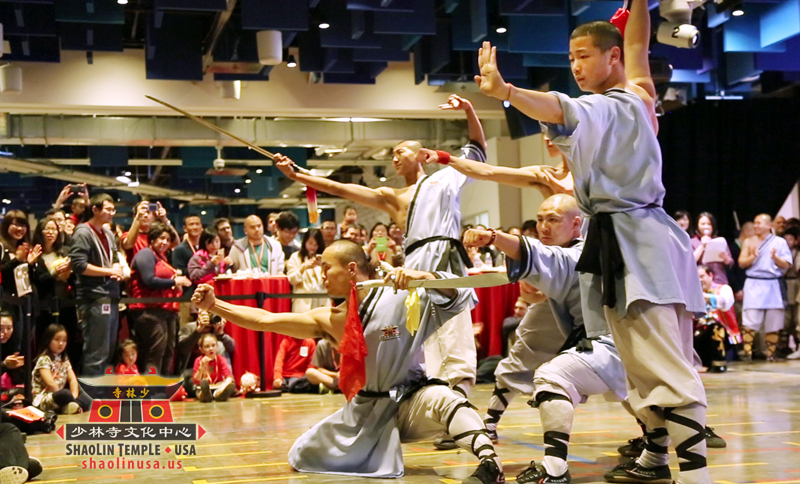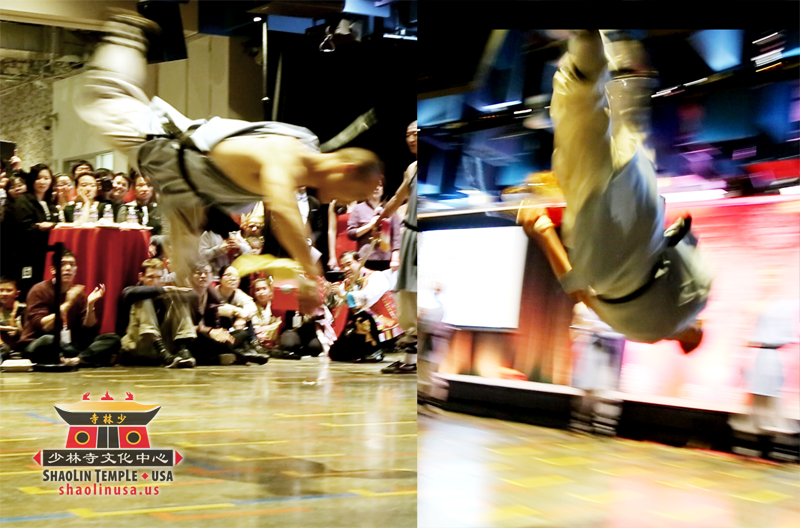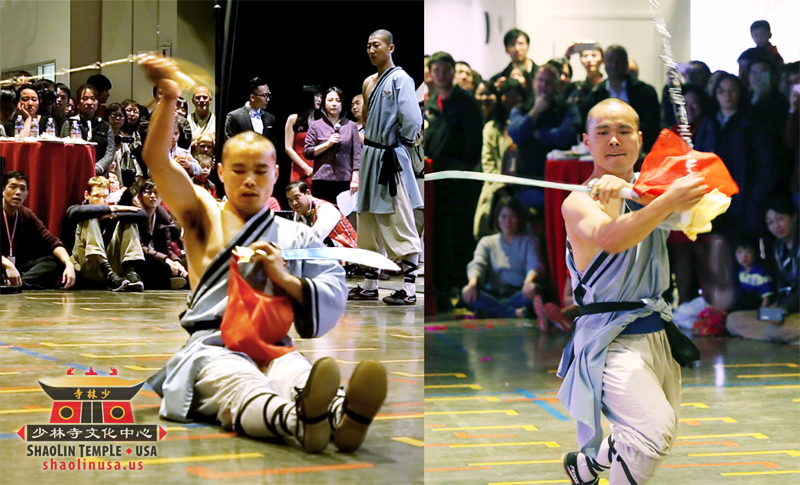 Shifu Henwu's Broadsword and Whip.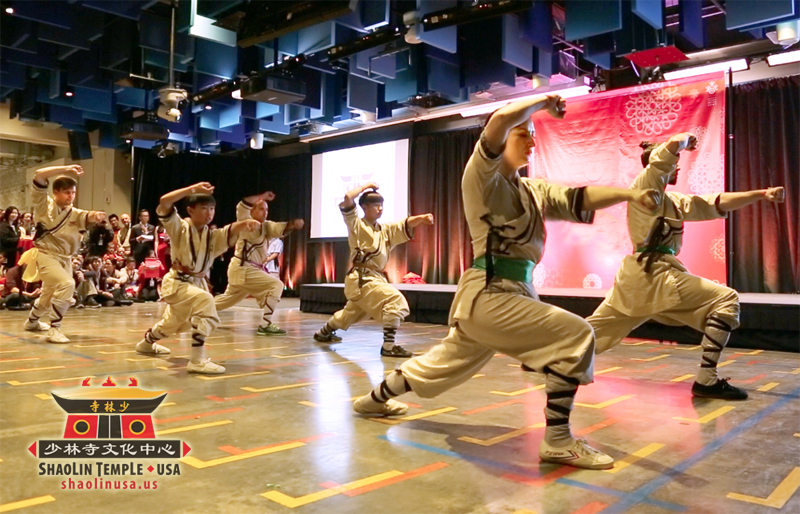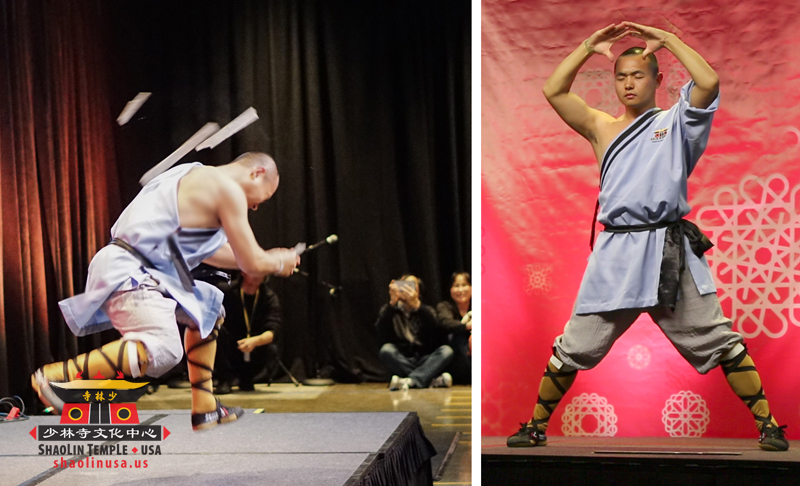 Master Yanran performed Shaolin Hard Qigong "Iron Head—Breaking Iron Bars."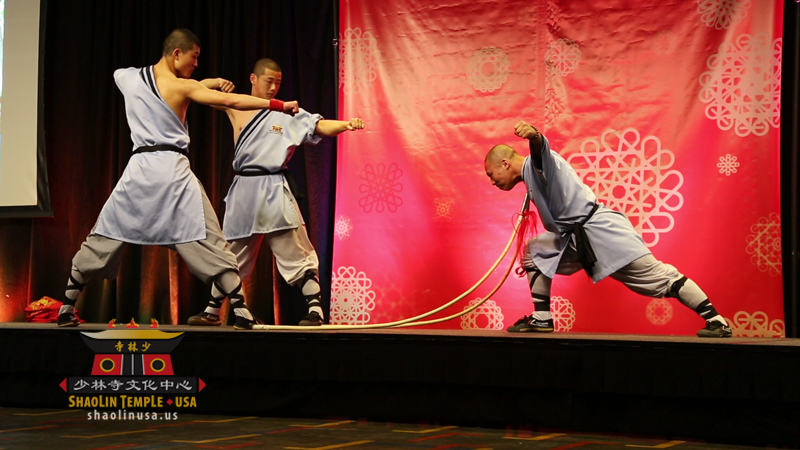 Sifu Hengchong performed Shaolin Hard Qigong "Iron Throat: Bending Spears."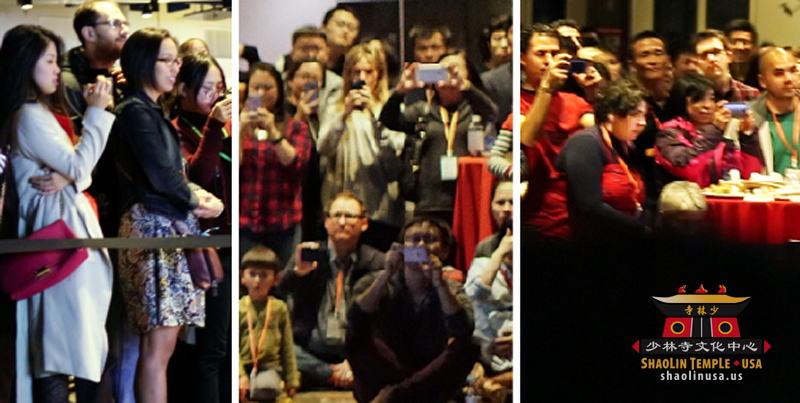 The enchanted audience kept busy capturing breathtaking action.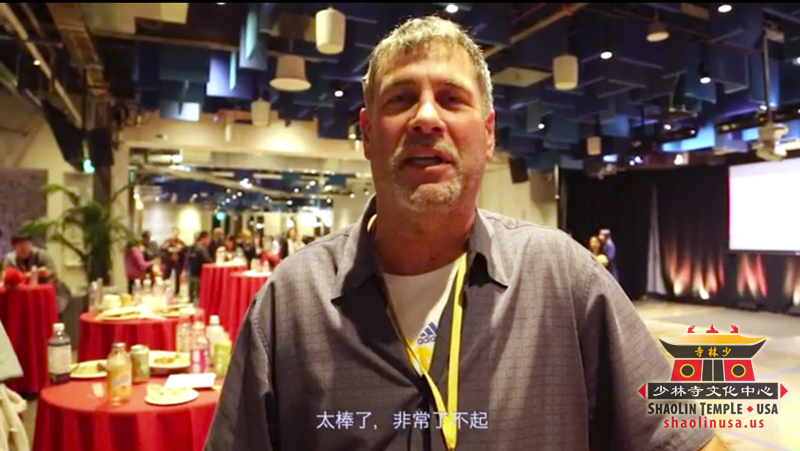 "Awesome! Amazing!"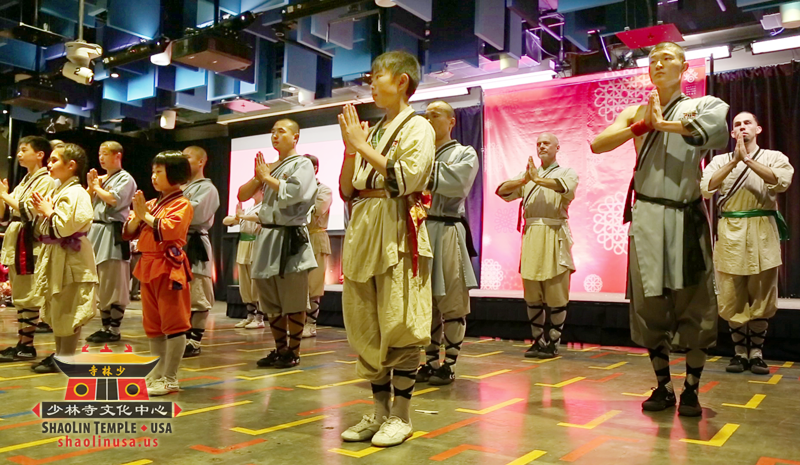 Curtain Call.