Master Yanran Brought Shaolin Kung Fu Chan to
Wisdom 2.0 Asia Conference
6/17-19/2015, Singapore
Wisdom 2.0 Asia | Schedule | Speakers | Event Photos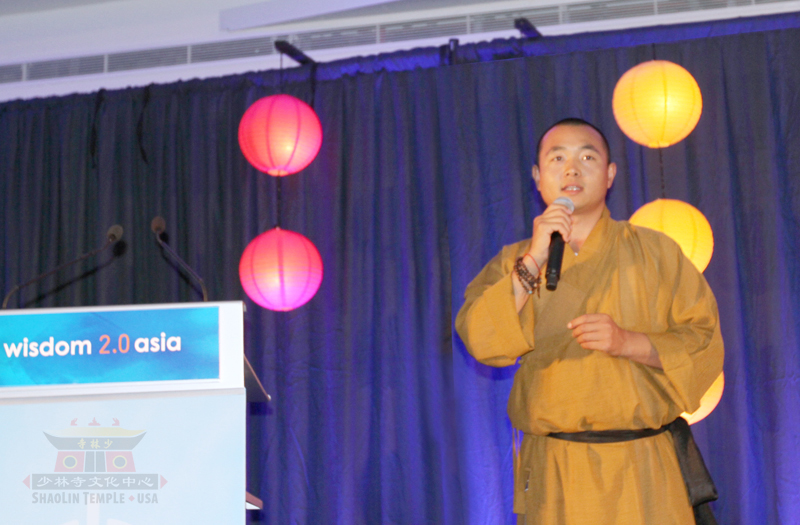 Master Shi Yanran, Founder/Executive Director of Shaolin Temple USA was invited to speak at Wisdom 2.0 Asia, held at Suntec City, Singapore. He gave a talk on "Healthy Body and Mind" on June 18. Conference speakers and attendees from all over the world were treated to spectacular Shaolin Kung Fu and hard Qigong demonstration, and a unique experience of Shaolin health Qigong.

About Wisdom 2.0 Asia - An Introduction by the Organizer

Wisdom 2.0 addresses the great challenge of our age: to not only live connected to one another through technology, but to do so in ways that are beneficial to our own well-being, effective in our work, and useful to the world.

Through a series of conferences, meet-ups, and workshops, Wisdom 2.0 strives to bring this conversation to the world in an accessible, innovative, and inclusive way.

Wisdom 2.0 Asia brings together top leaders in business, society and wisdom practices to explore how to lead most effectively in the digital age. The greatness of a leader arises from inner qualities relating to wisdom and compassion such as resilience, calmness under fire, insight, mindfulness, intuition and the ability to inspire. We will explore these inner qualities in leadership and how we can inspire and develop them in all leaders young and old.

Speakers are international leaders in business, technology, education, social reform and spiritual practices.


---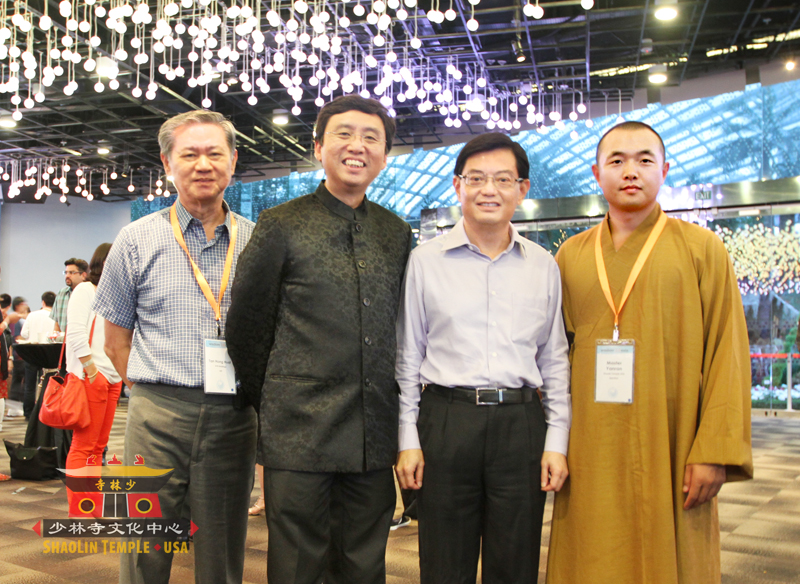 At the Conference's Opening Reception at Bay Flower Field Hall on 6/17, Guest of Honor—Singapore's Minister of Education Mr. Heng Swee Keat (2nd right) posed for a photo with Mr. Chade Meng Tan (2nd left), Co-host of Wisdom 2.0 Asia, and Master Yanran (1st right).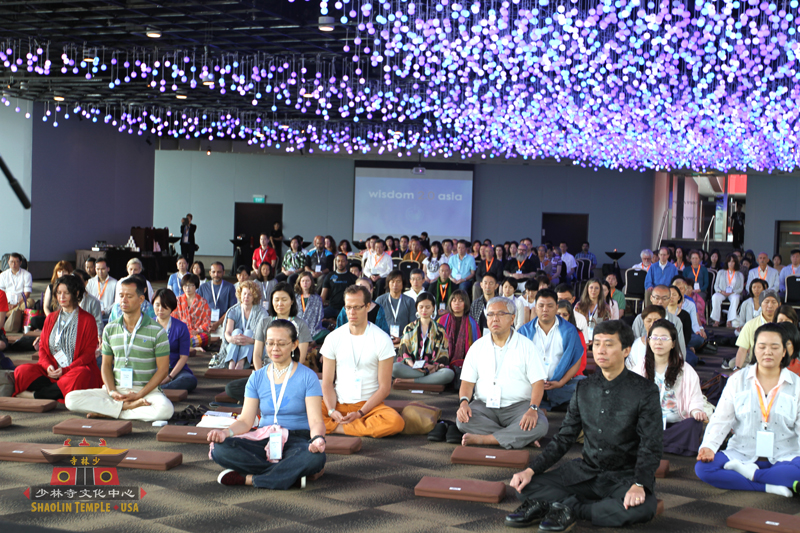 "Meditation by the Bay," an all-day event, was held at the stunning Garden By the Bay venue on 6/17.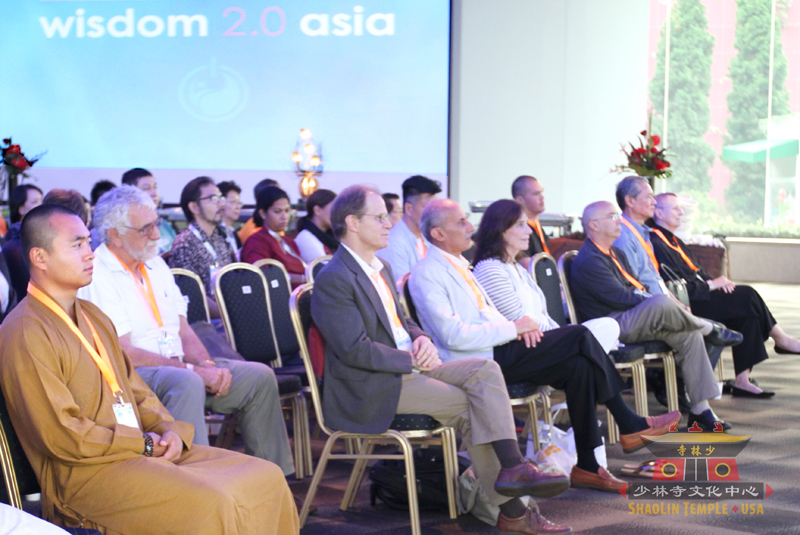 Speakers and VIP guests of the Conference joined attendees from all over the world participated in conference events.


---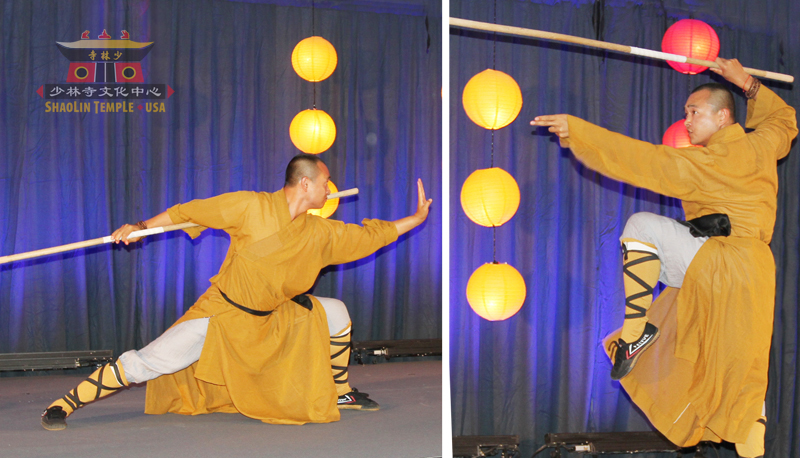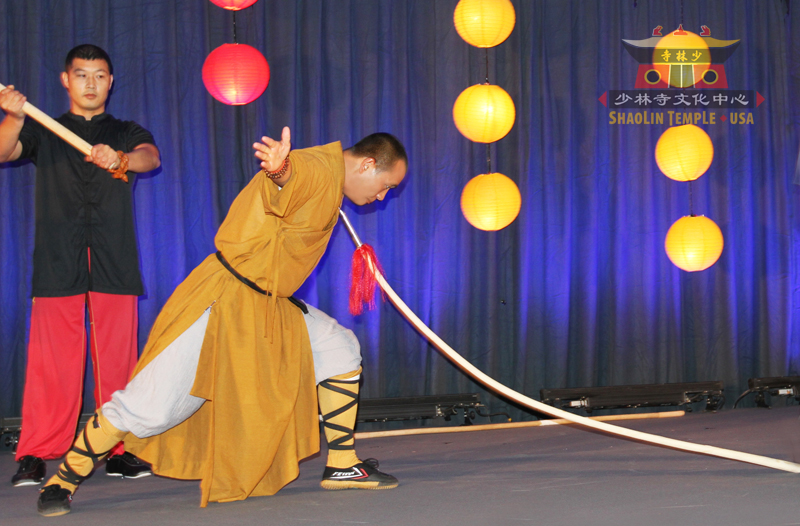 At his talk on "Healthy Body + Mind" on 6/18, Master Yanran thrilled the conference attendees with
a demonstration of Shaolin Kung Fu and jaw-dropping Hard Qigong feats.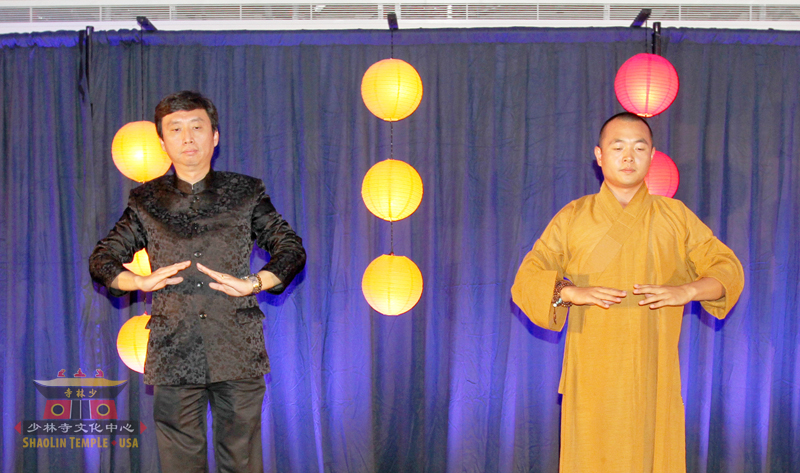 Master Yanran introduced the concept of Shaolin Kung Fu Chan and led attendees through health exercies from Shaolin health Qigong classics "Baduanjin," "Yijinjing" and "Xisuijing."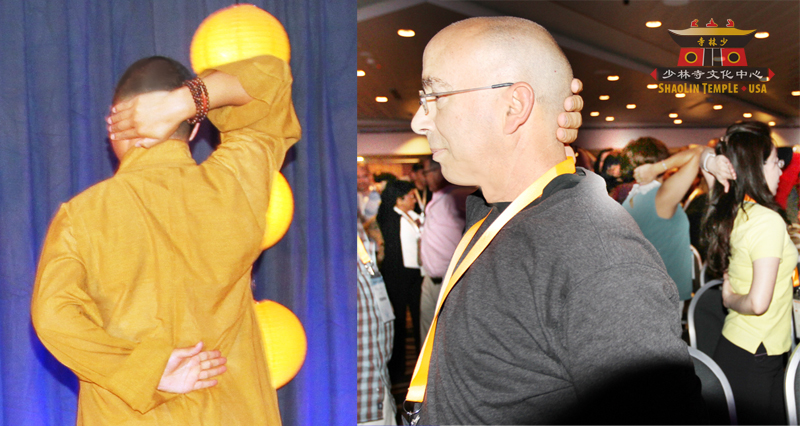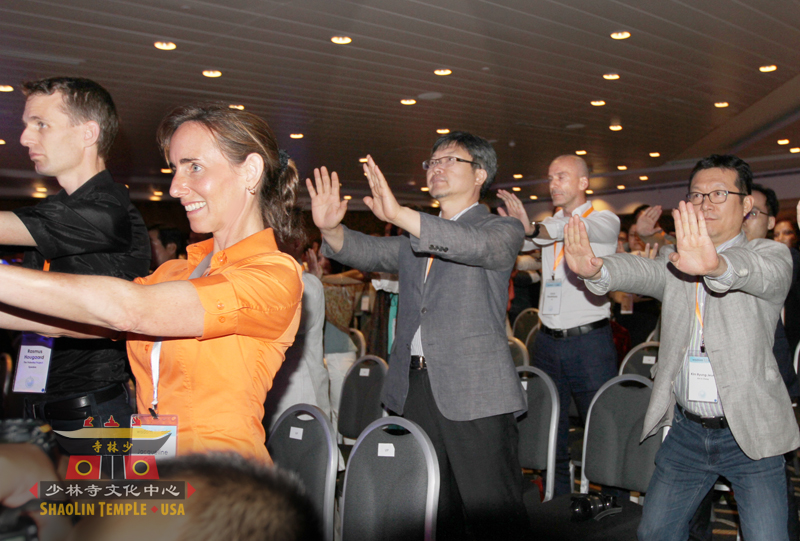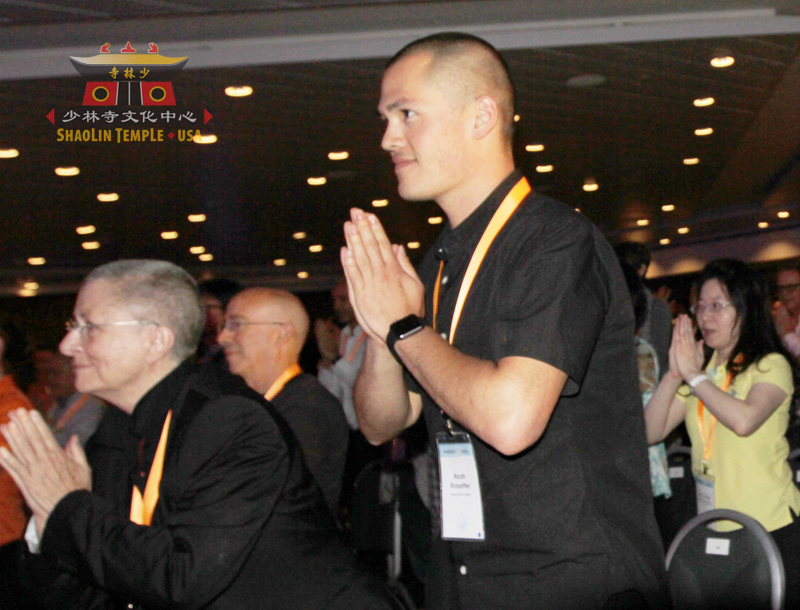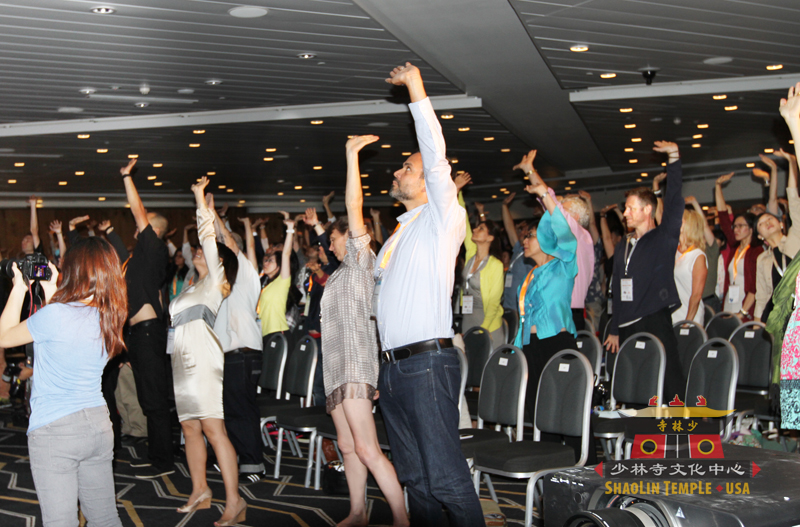 Attendees enthusiastically participated in these unique health Qigong exercises.
There are many meditation, wisdom and spiritual practice experts in the audience.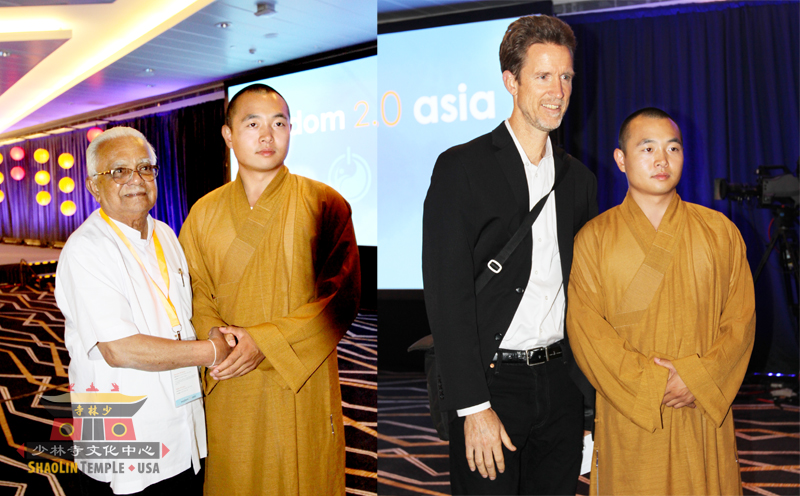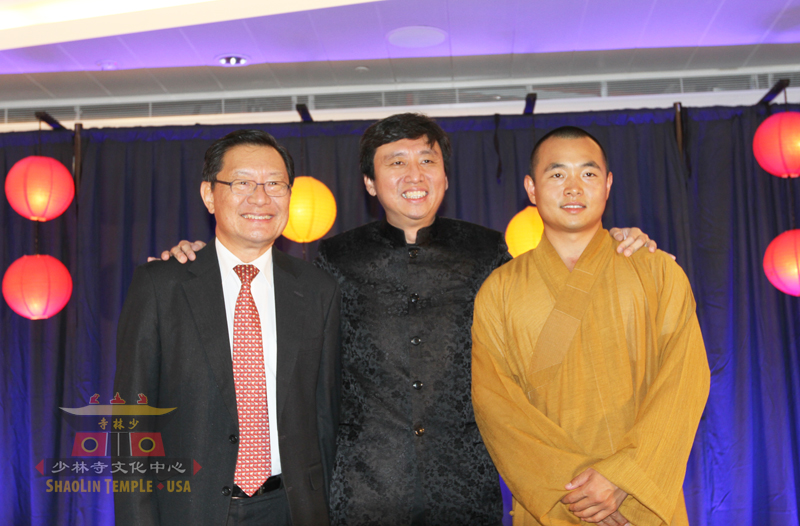 Master Yanran with Wisdom 2.0 founder Soren Gordhamer (top photo, 2nd right) and fellow speakers.