Shaolin Temple USA in
Fremont 4th of July Parade
Fri. July 4, 2014, 10:00 am - 12 oon
Fremont Main Library - Paseo Padre Parkway - Civic Center, Fremont, CA

Connecting with our neighbors via Shaolin Kung Fu

| Photos | Videos | Flyer |


Shifus and students from Shaolin Temple USA Culture Centers of Fremont and San Francisco joined Bay Area residents at the Fourth of July Parade in Fremont, California. The day was blessed with sunny, pleasant weather attracting thousands of spectators of all ages who lined the streets in great festive spirit. Floats, marching bands, performing teams and vintage cars came together to celebrate the nation's birthday.

Fremont: Home of 1st Shaolin Temple USA Culture Center
The City of Fremont is home to Shaolin Temple USA's very first Shaolin Culture Center in the United States, established in 2007. Shaolin Temple USA has since formed many friendships with our neighbors. We were greatly honored by the support and the presence of Fremont's Mayors — the late Hon. Bob Wasserman at the Center's Grand Opening, and Hon. Bill Harrison at its 5th Anniversary celebration.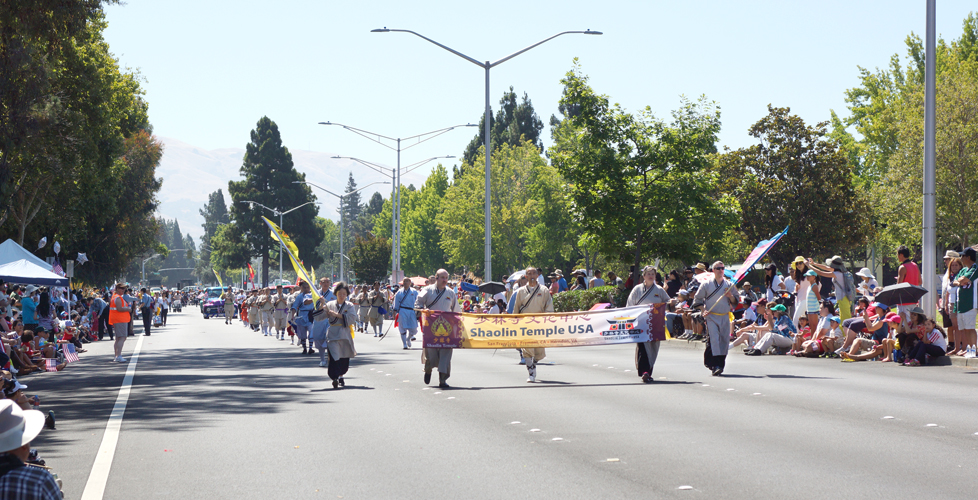 Bravo! Encore! Shaolin!
Team Shaolin Temple USA's spectacular showcase of Shaolin Kung Fu drew thunderous applauses and cheers along the parade route. The spectators marvelled at our Shifus' extraordinary Kung Fu prowess, the impressive high-flying jumps and dynamite kicks. Families watched our students' performance of Dahong Fist with great interest and admiration.
Many parents of our young team members are also enrolled in Kung Fu classes. They rounded out the Shaolin Temple USA parade formation as banner and flags bearers. Disciplined and spirited, our team made connection to a broad spectrum of residents through Shaolin Kung Fu at this family-friendly community event.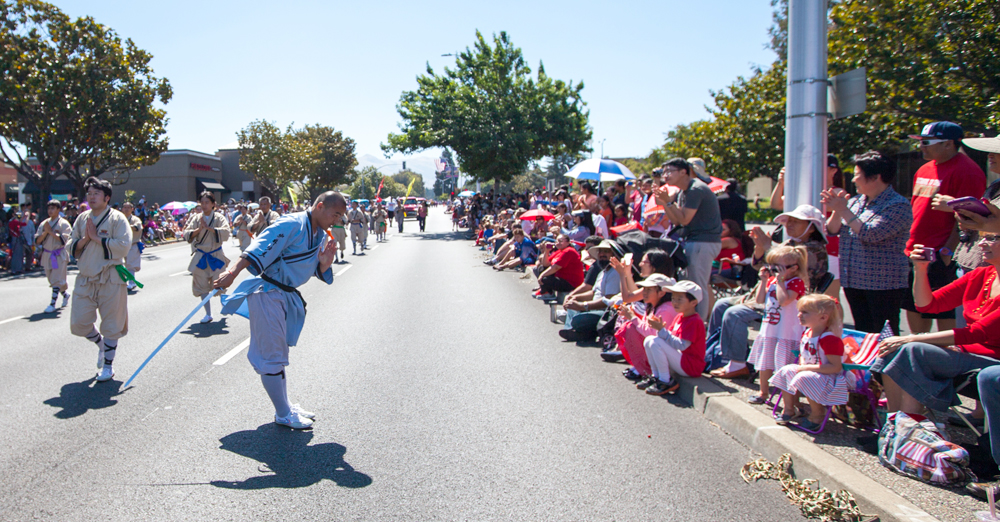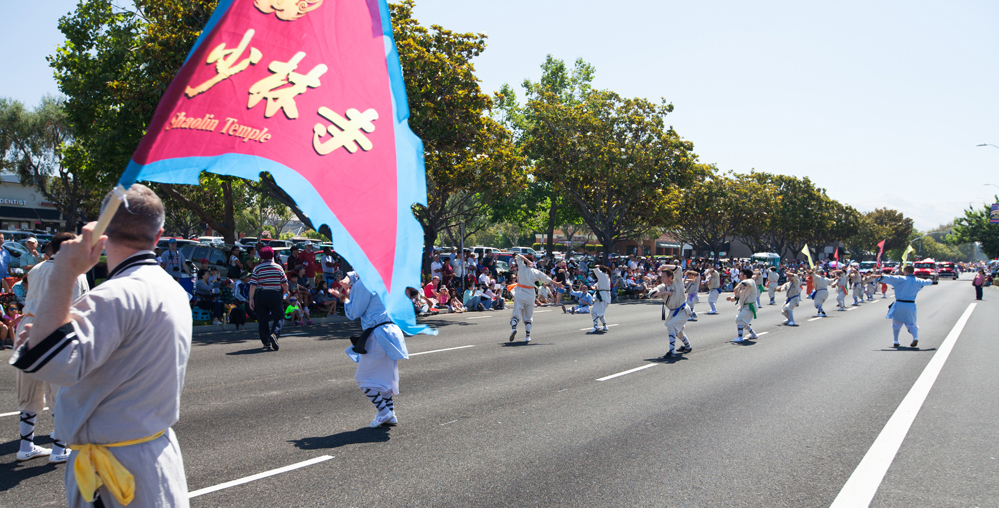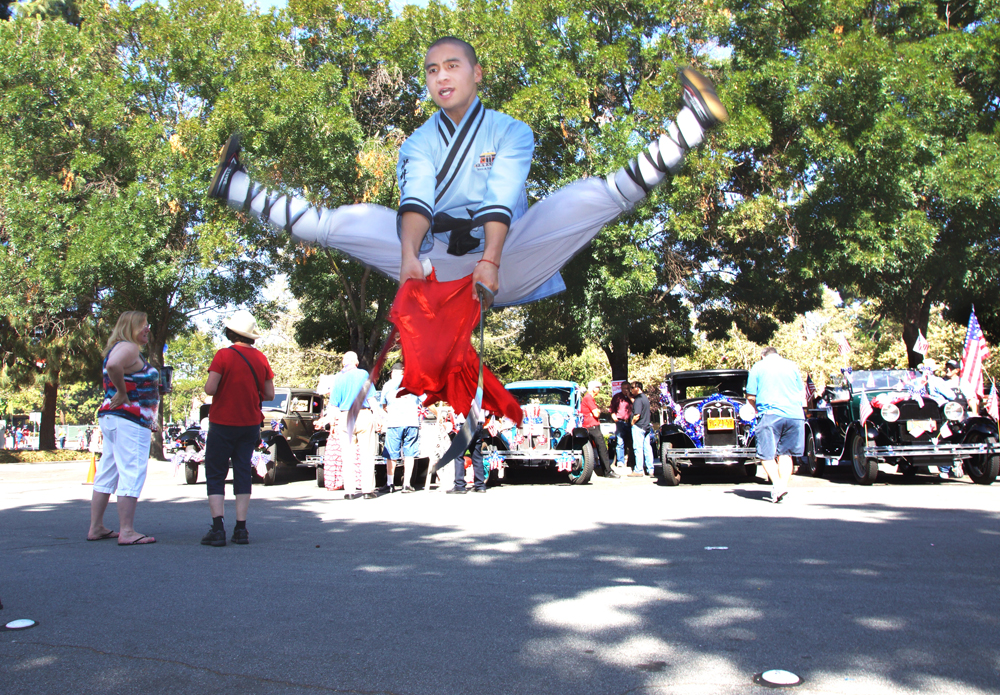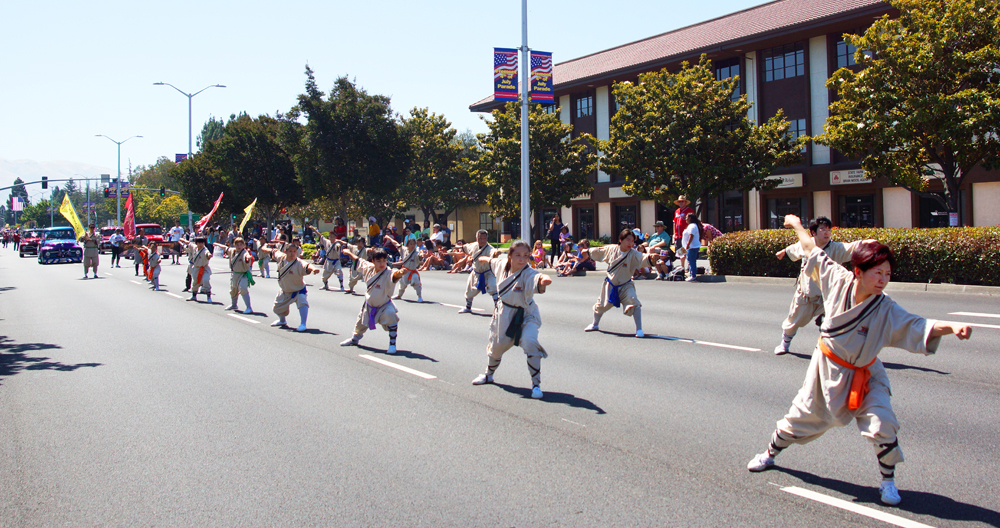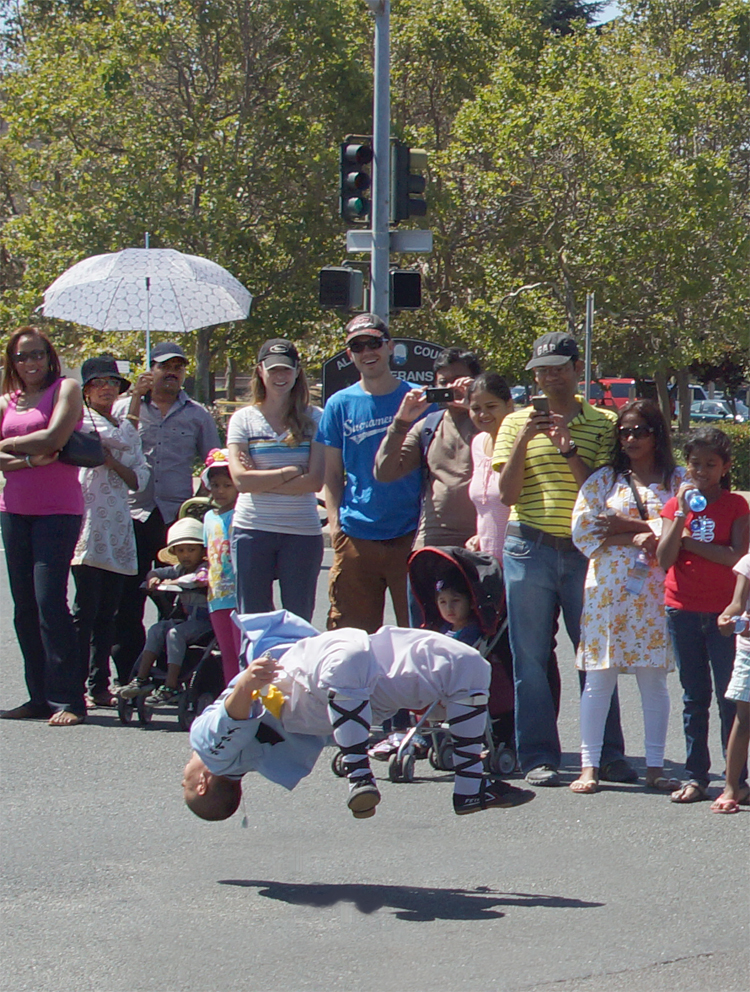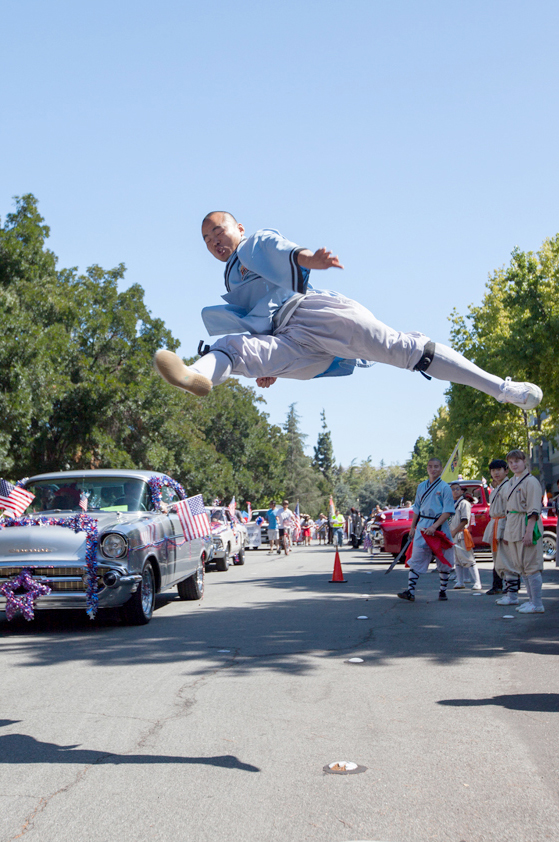 (Left) Spectators in strollers and their families admiring our Shifu's performance.
(Right) Gravity defying jump: Warming up in the staging area.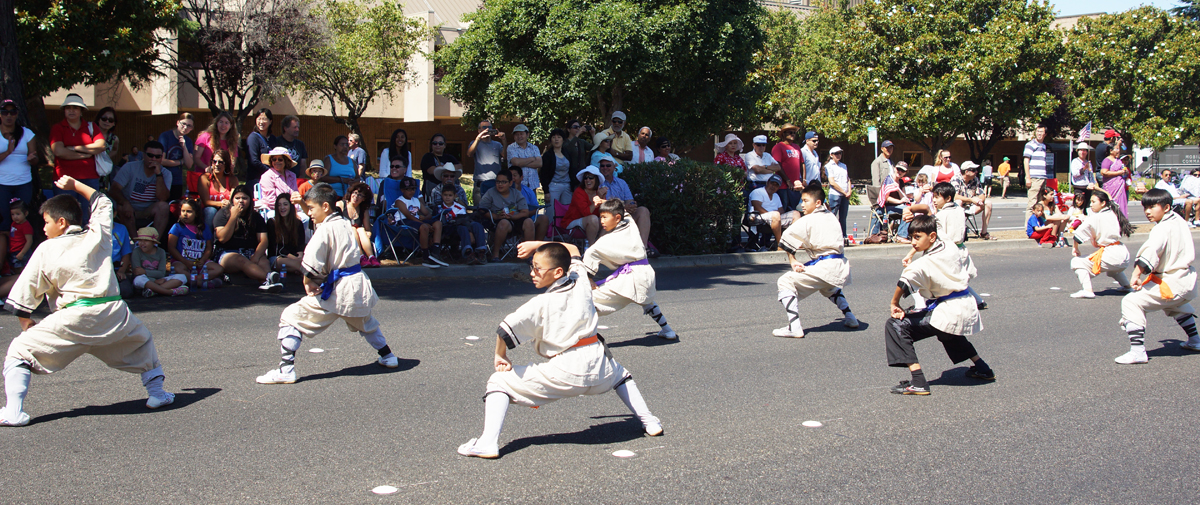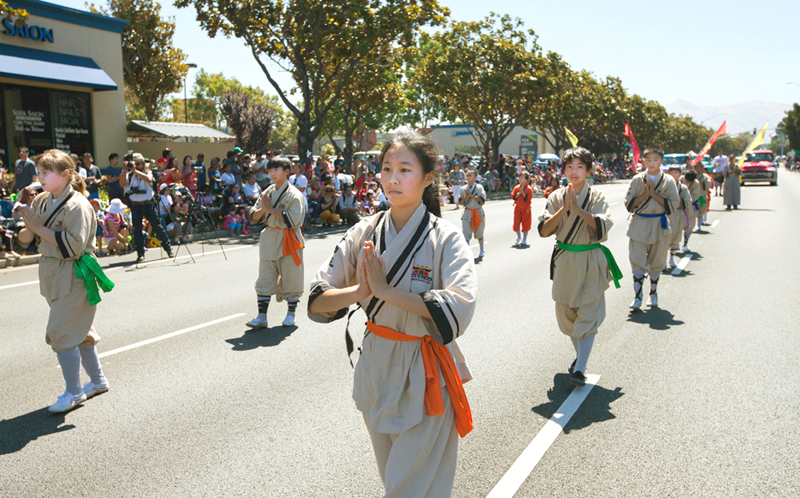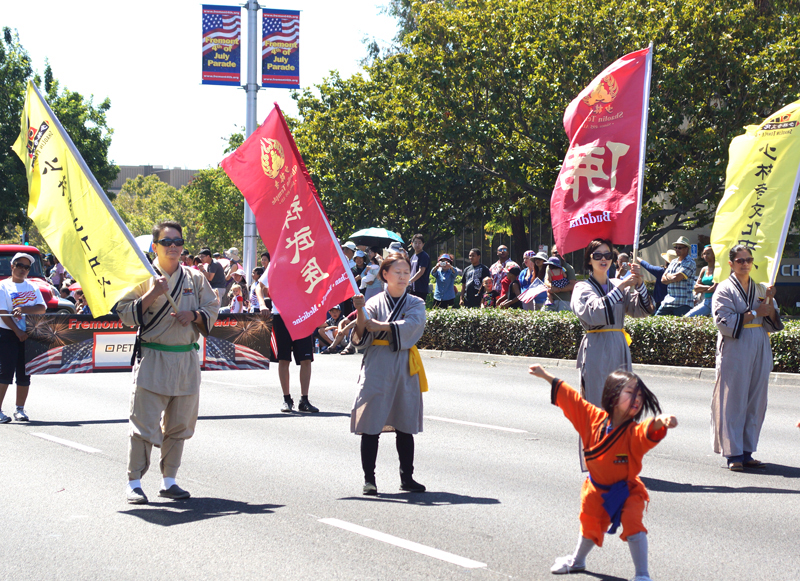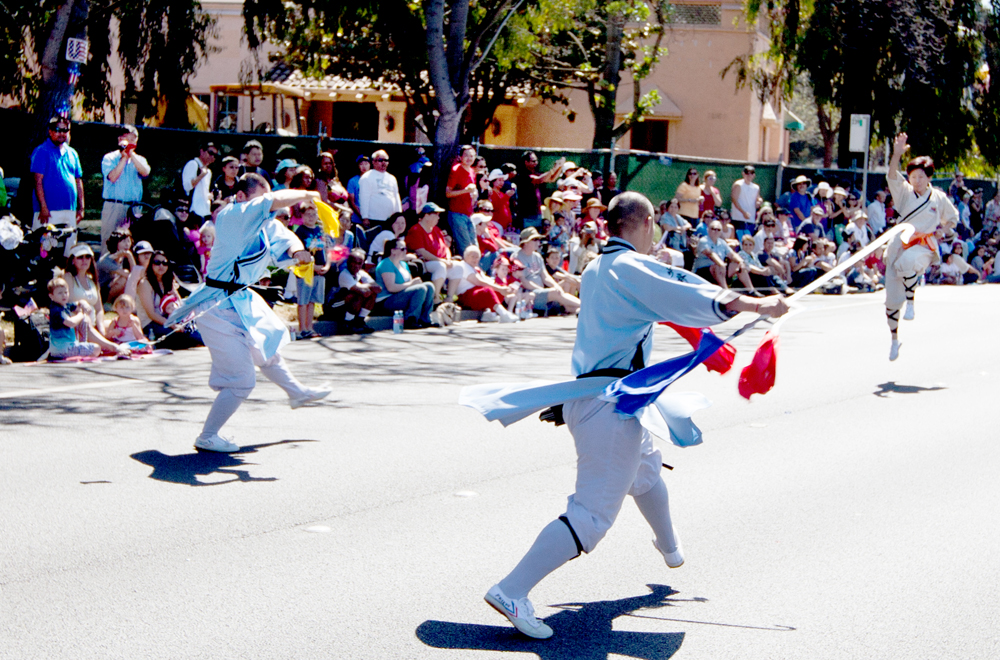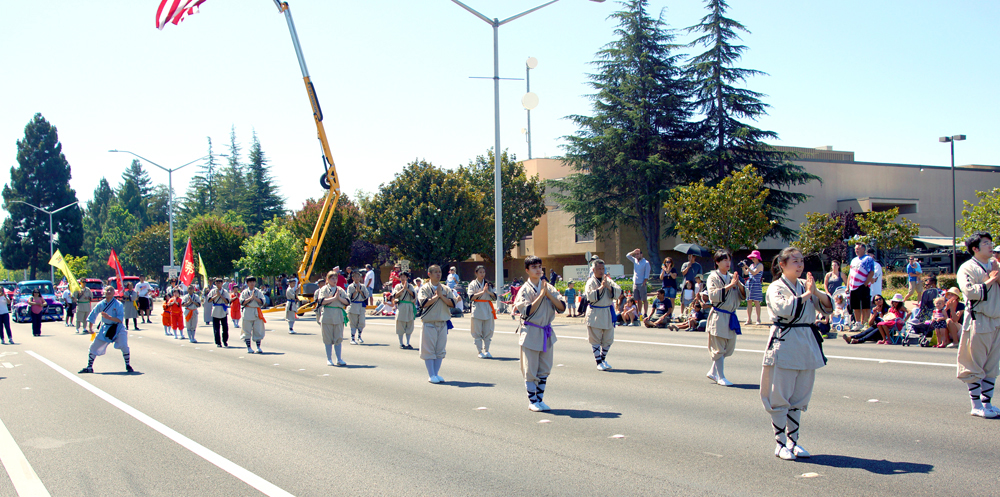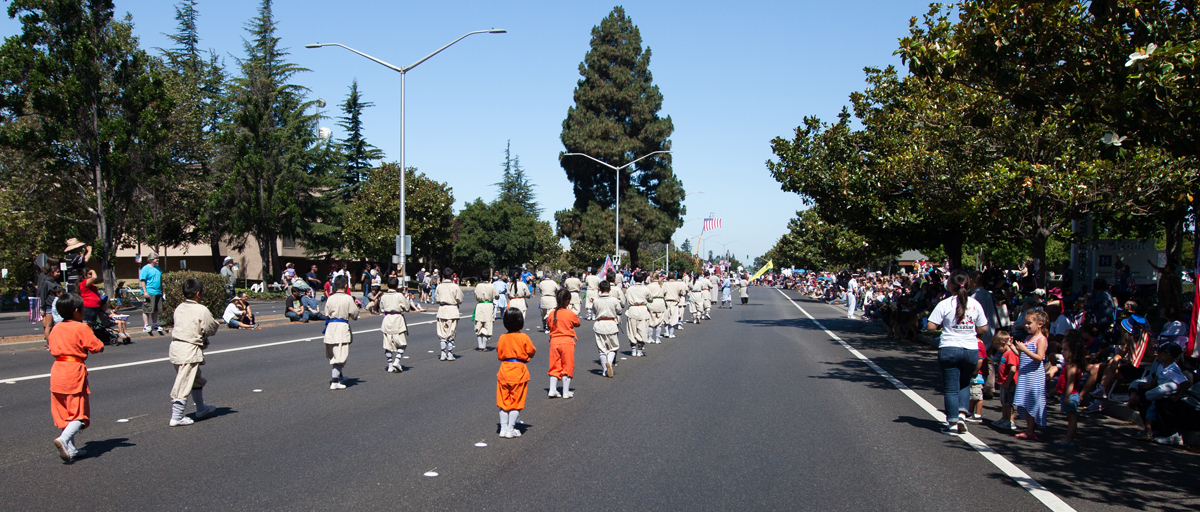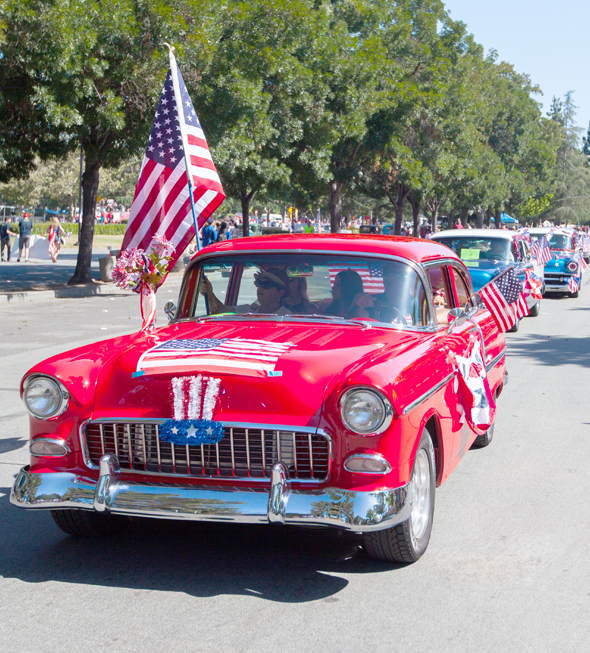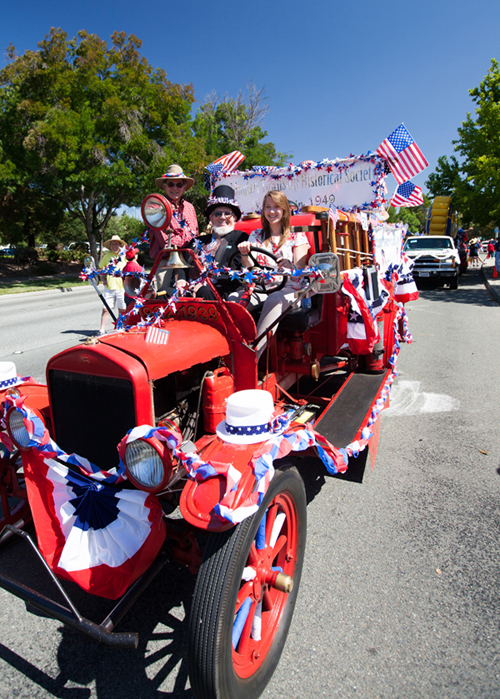 An array of vintage cars added color to the parade.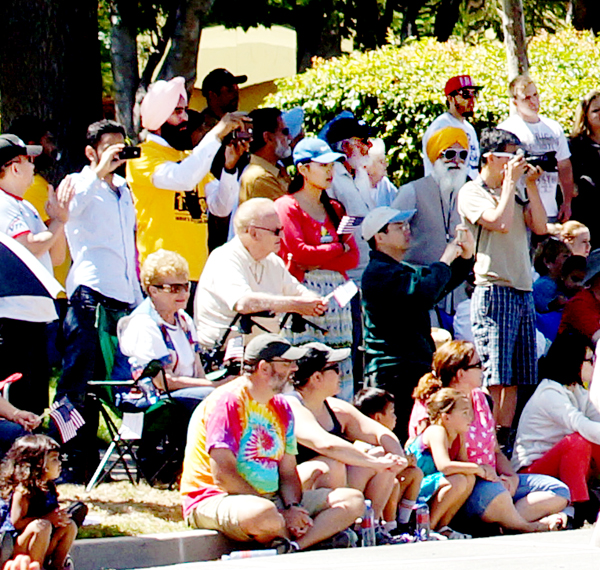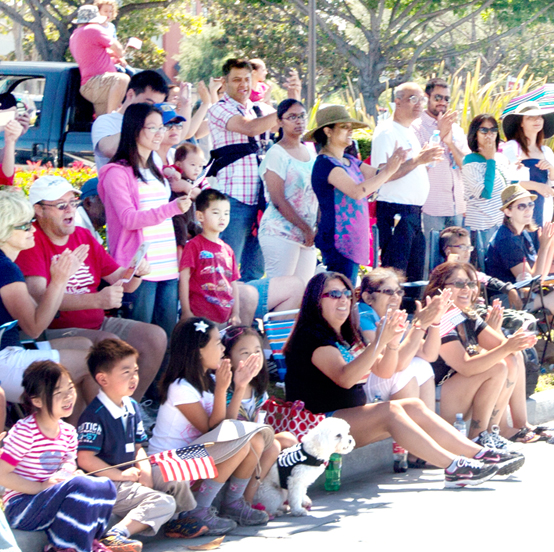 Amazement, applauses and clicking cameras
Faces along the parade route: Ethnically diverse spectators cheering for Team Shaolin Temple USA.

---