San Francisco Chinese New Year Parades
| 2010 | 2011 | 2012 | 2013 |

2014 Year of the Horse
San Francisco Chinese New Year Parade
Sat. February 15, 2014, 5:15-8:30 pm
San Francisco Downtown - Chinatown

| Photos | Videos | Flyer |

Shaolin Kung Fu Enchanted Millions
at 2014 San Francisco Chinese New Year Parade
Team Shaolin Temple USA named first place in the Special Units Category.
Awards Ceremony: May 16, 2014.


Millions of viewer around the globe were treated to a Chinese cultural extravaganza on February 15, 2014. The world famous San Francisco Chinese New Year Parade took off at 5:20 pm with over 100 teams from all over the United States.

The Shifus and students of Shaolin Temple USA Culture Center of San Francisco, Shaolin Temple USA Culture Center of Fremont, along with students of Stanford University HIP Shaolin Kung Fu class presented an exciting program at this annual festival. It was the fifth consecutive year that Shaolin Temple USA was invited to perform in the parade. Team Shaolin Temple USA has been honored with gold and silver awards respectively in 2011, 2012 and 2013.

With he blessings of the Buddhas and Bodhisattvas, the forecasted rain did not fall and the weather was surprisingly warm. The colorful and auspicious Chinese traditional parade proceeded happily and attracted half-a-million street spectators of all ages, ushering in a joyous and propitious Year of the Horse!

Because of its excellent performances in previous years, Team Shaolin Temple USA was placed in the grand finale section of the parade. Led by Master Yanran, over 50 students aged six to over sixty put on a spectacular group performance of Shaolin Dahong Fist that showcased the vigor, spirit and essence of Shaolin Kung Fu. The team performed in unison with great energy and rhythm. In between performance stops, the marching team chanted "Shaolin Spirit—Valor and Diligence! Make Friends Through Martial Arts—Let's Grow Together!" to greet spectators who lined the streets.

The parade lasted for over three hours and travelled through 15 street blocks. Team Shaolin Temple USA was greeted with thunderous applauses, cheers and bravos wherever it performed. The Shifus' breathtaking impromptu demonstration of unique Shaolin skills left the spectators with dropped jaws and in amazement.

Besides the street spectators, through live coverage on TV and Internet live streaming, millions of viewers around the world had the opportunity to share this cultural feast, and a glimpse of the wondrous treasures of Shaolin culture.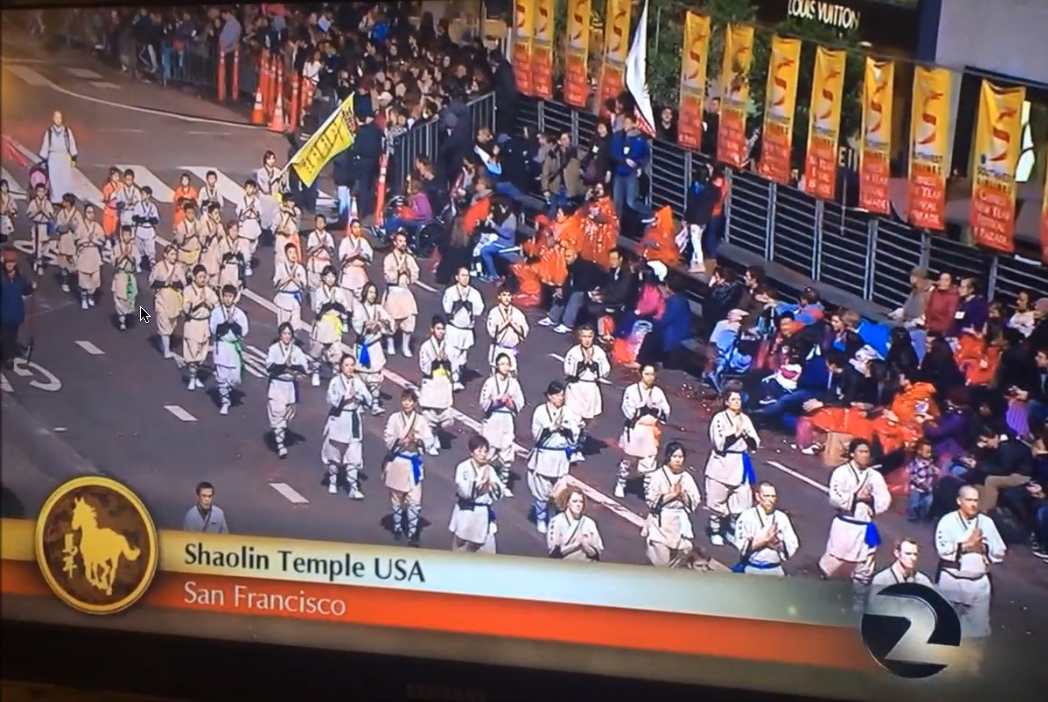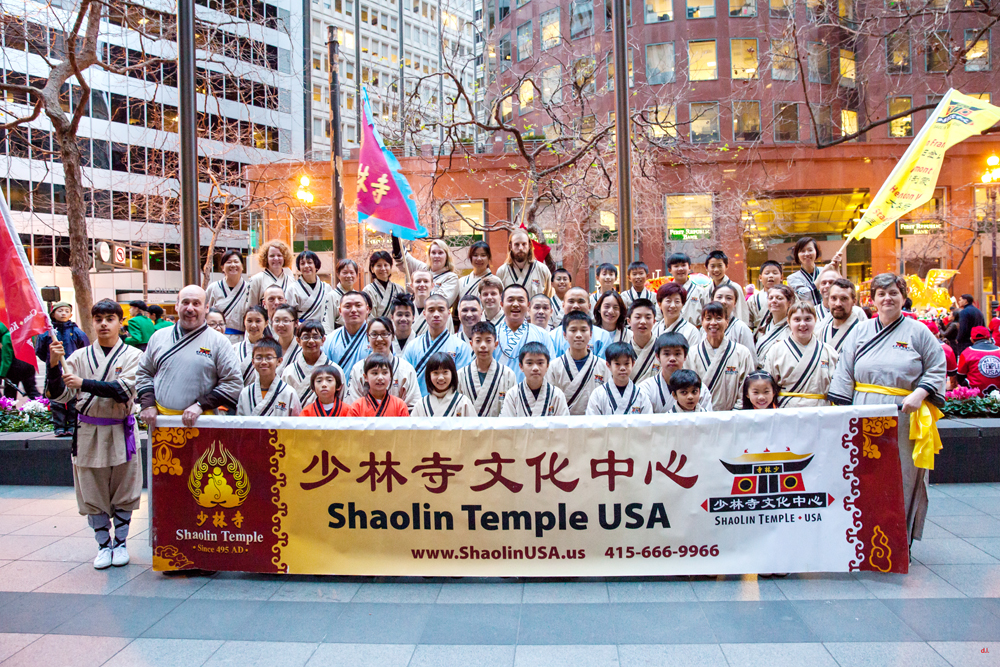 Sifus and students from Shaolin Temple USA Culture Center of San Francisco, Shaolin Temple USA Culture Center of Fremont and Stanford University HIP Shaolin Kung Fu class posed for a group photo before the parade took off.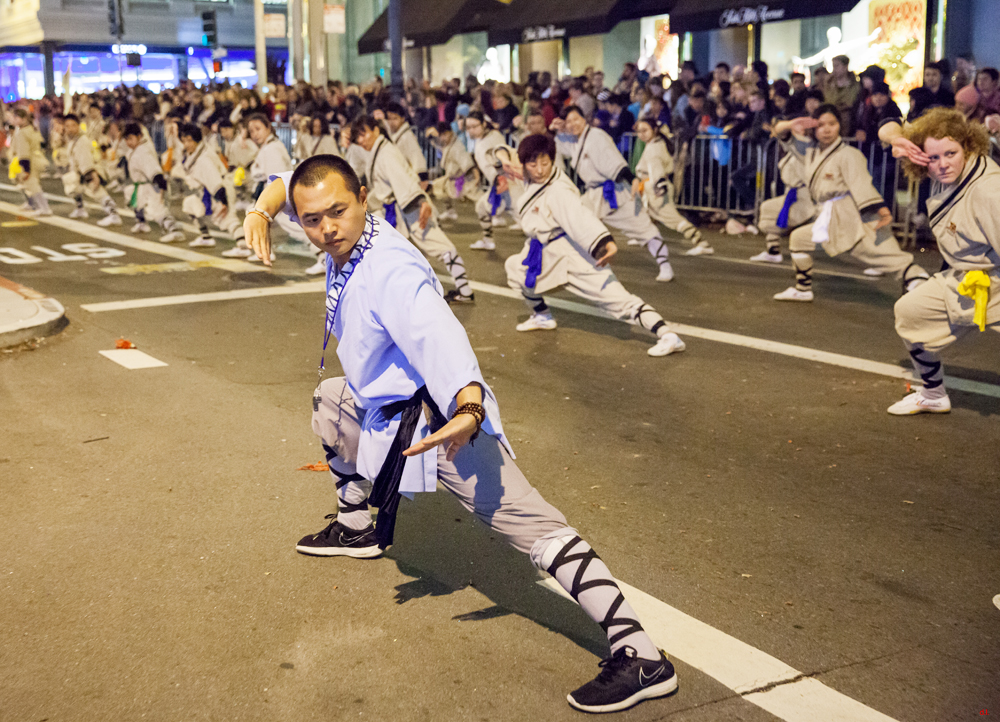 Master Yanran and students performing Shaolin Dahong Fist.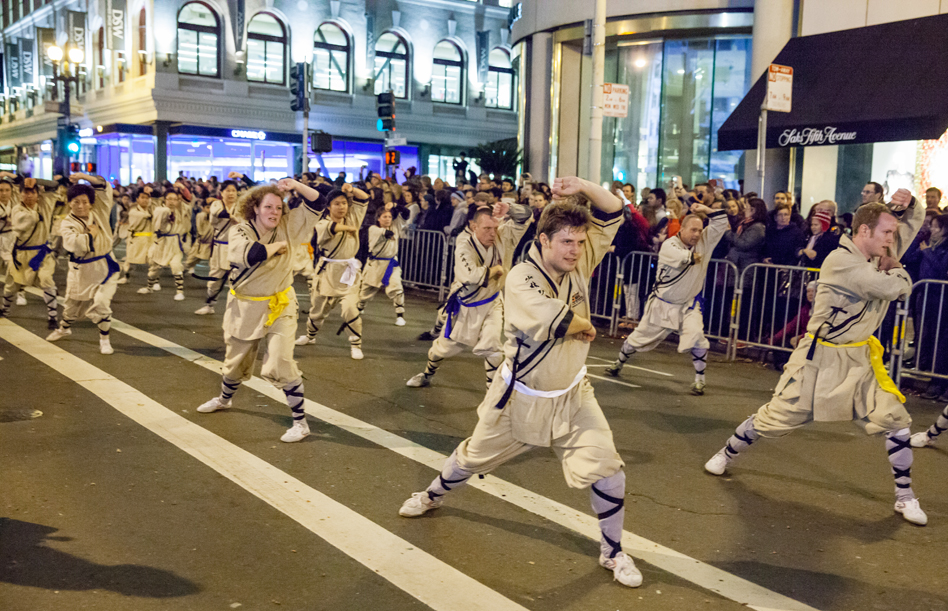 Performing for spectators along the 15-block parade route.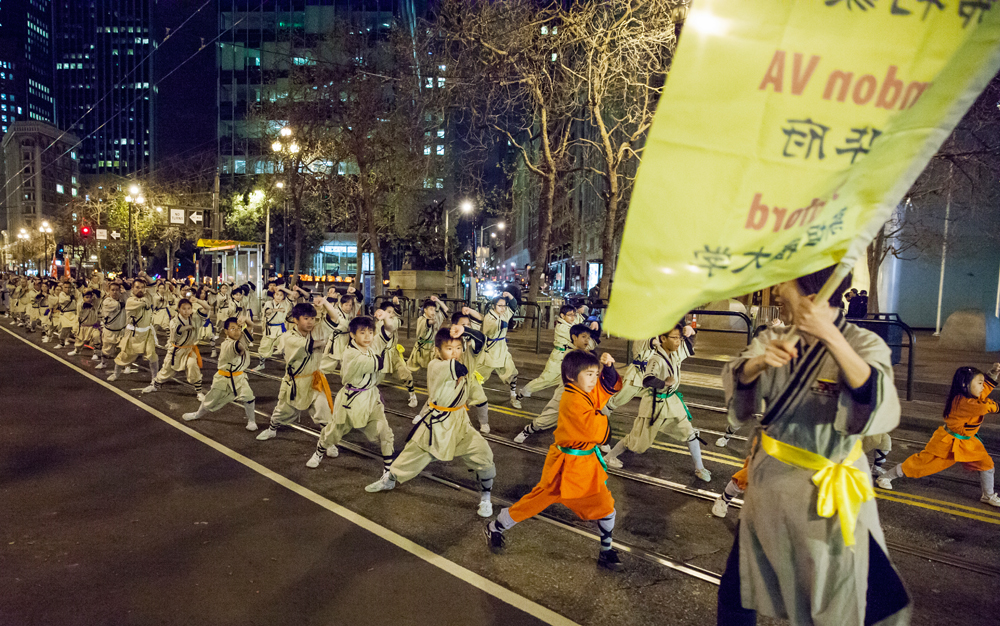 Young team members gave great performances equal to the adults'.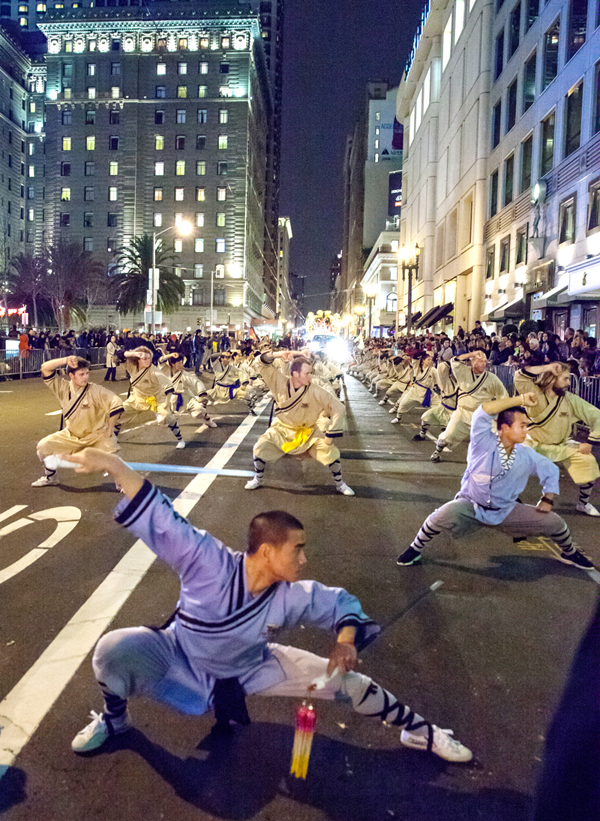 The Sifus also performed a variety of Shaolin weapons to complement the group Shaolin Dahong Fist,
showcasing the broad scope of Shaolin Martial Arts System.
.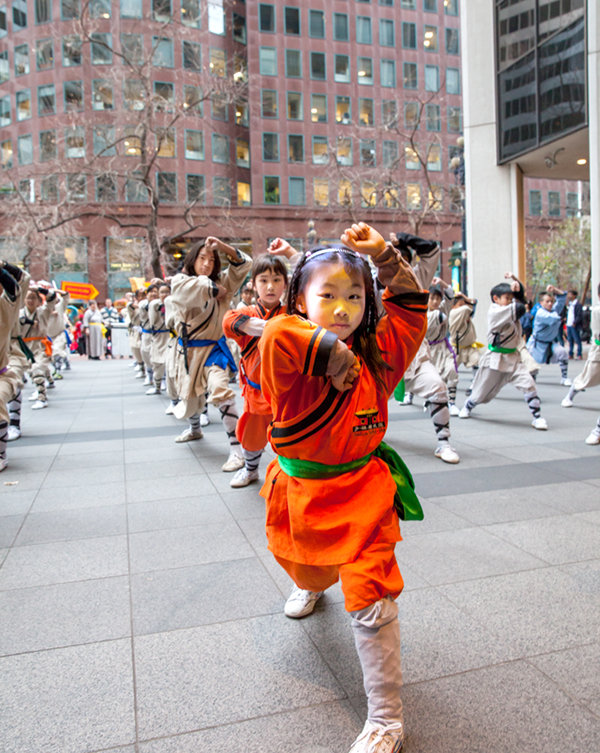 The youngest team member is only six year old.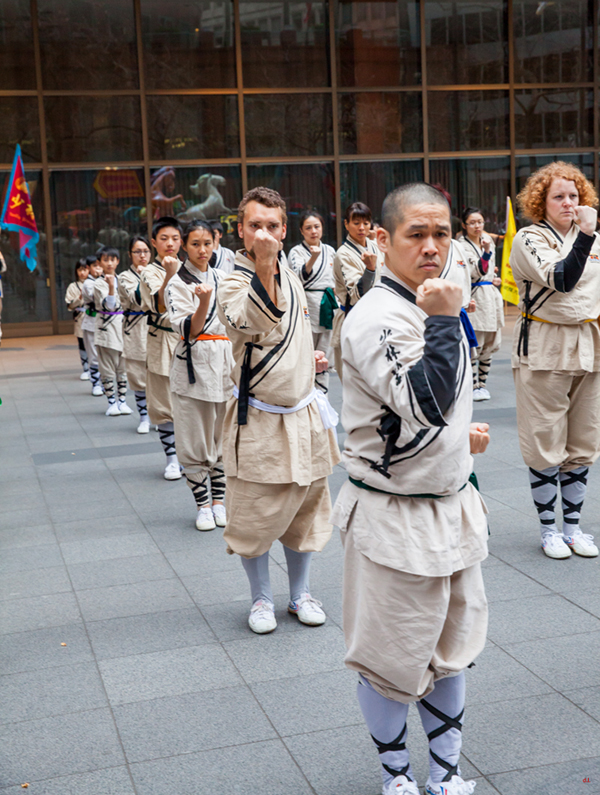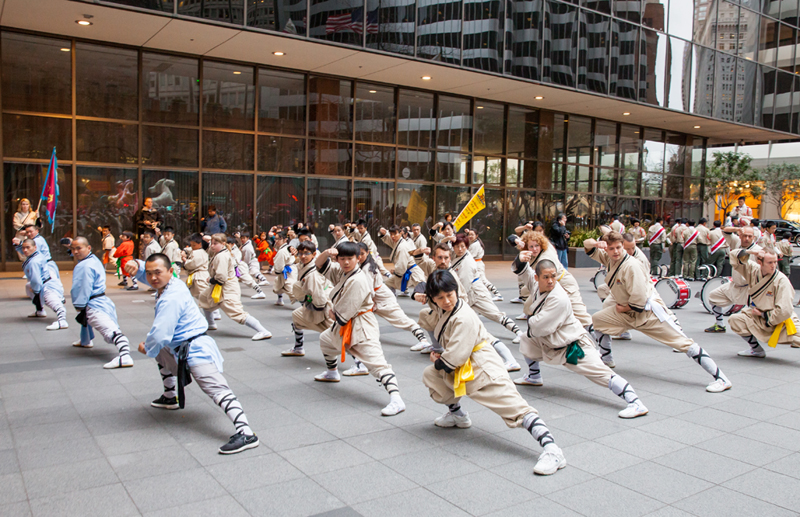 Practice makes perfect - rehearsing before the parade.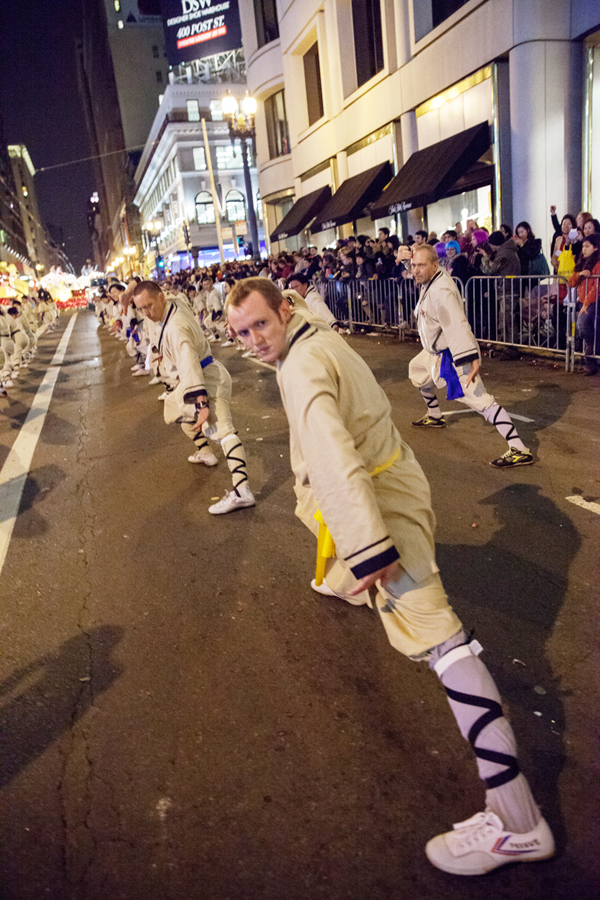 Weeks of training and rehearsals paid off.
The team performed in unison with great energy and rhythm, winning rave accolades from the spectators.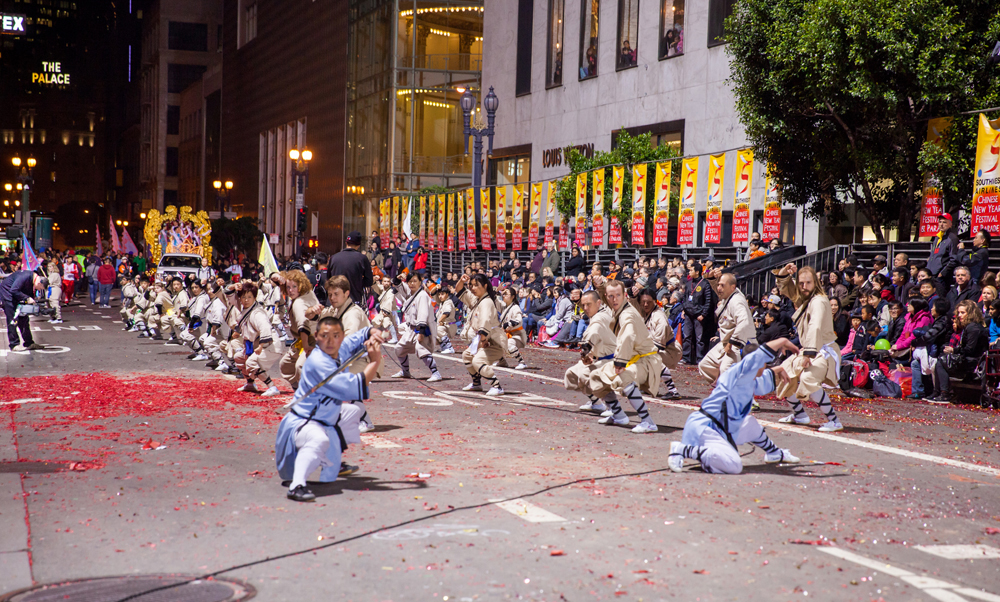 Paid seats in front of Macy's department store were filled with entranced spectators. TV stations covered the performance close up.
Sina.com web stream broadcast it to viewers worldwide.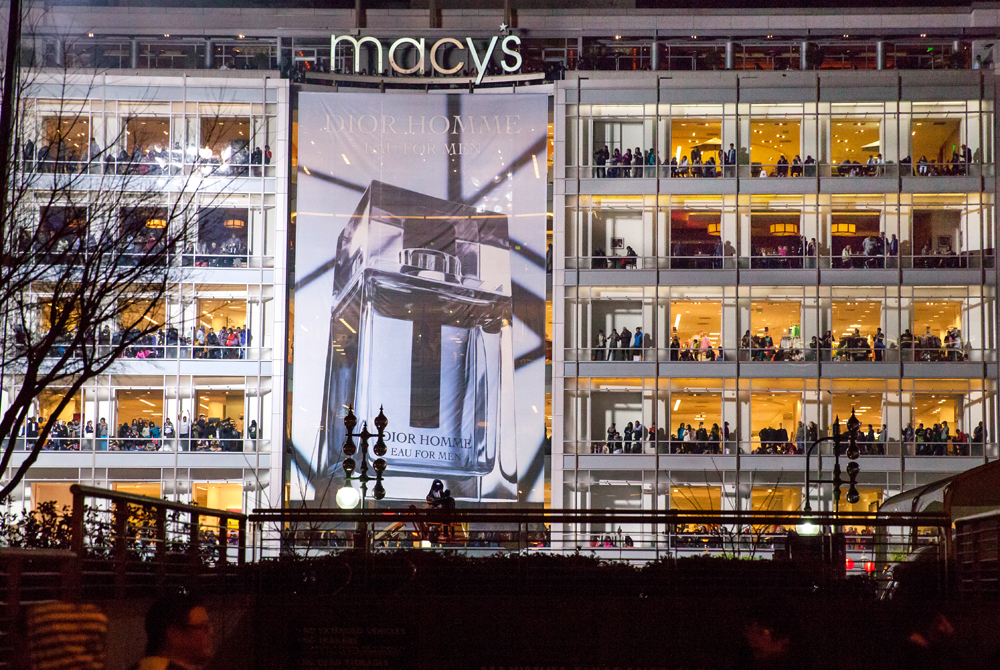 Shoppers watched the performance from Macy's multi-story building balconies


Photos by DeWang Li


---

KTVU-TV and KTSV-TV Live Coverage Screen Captures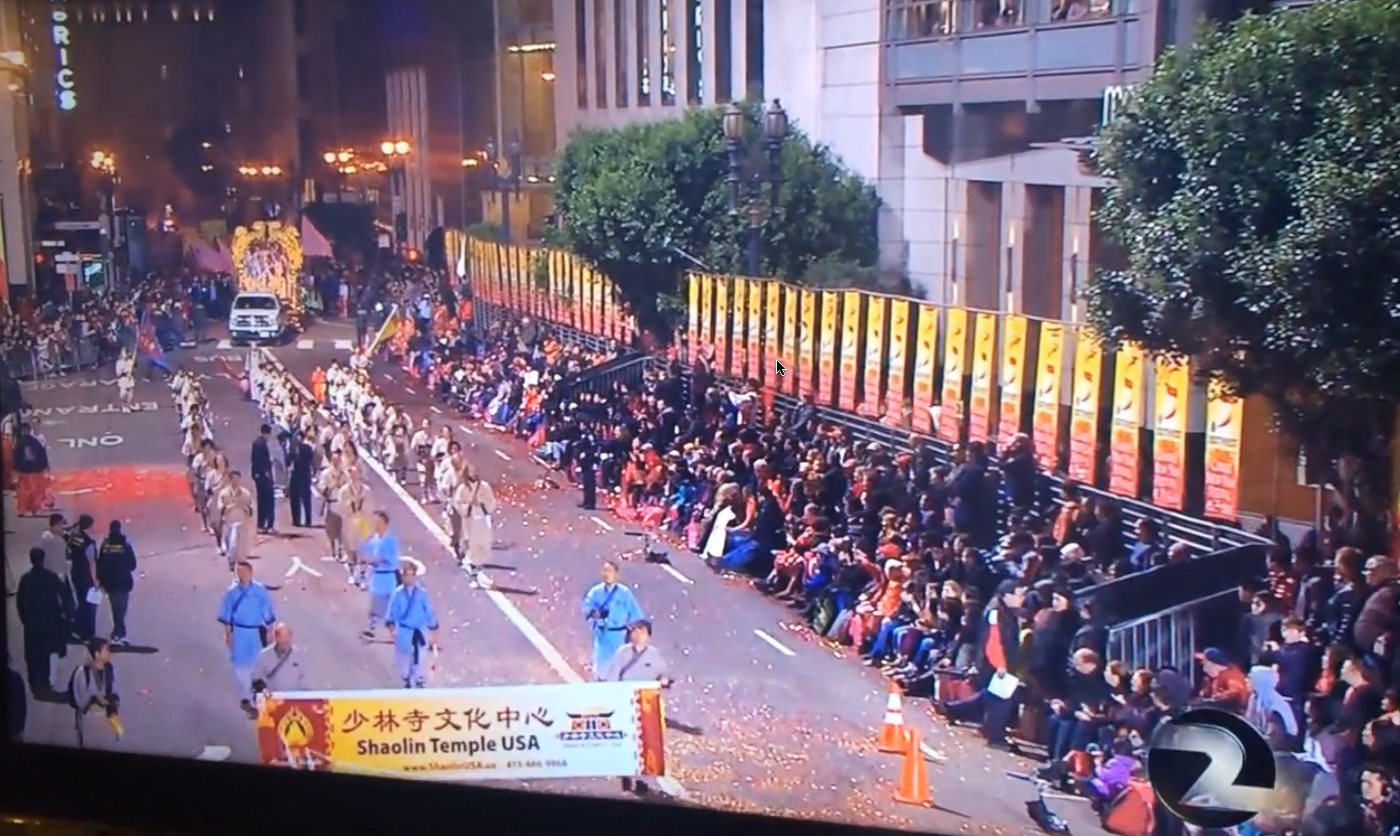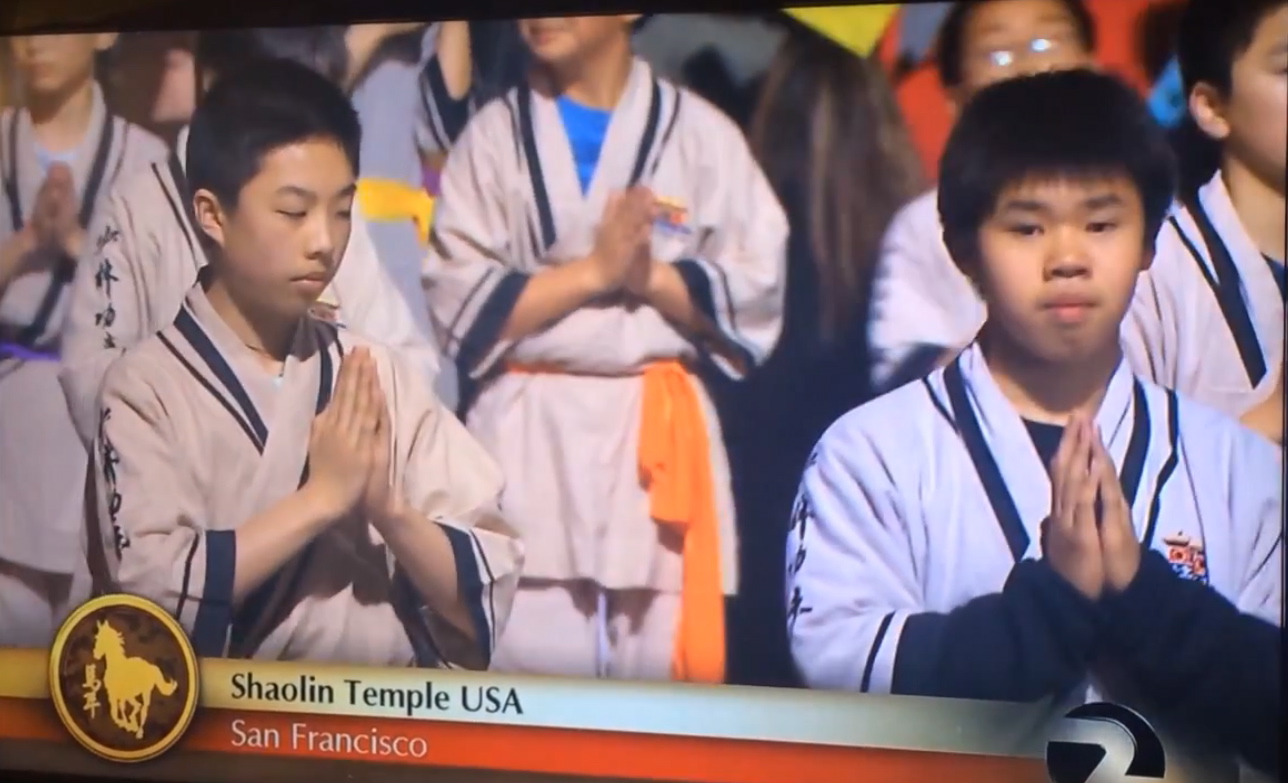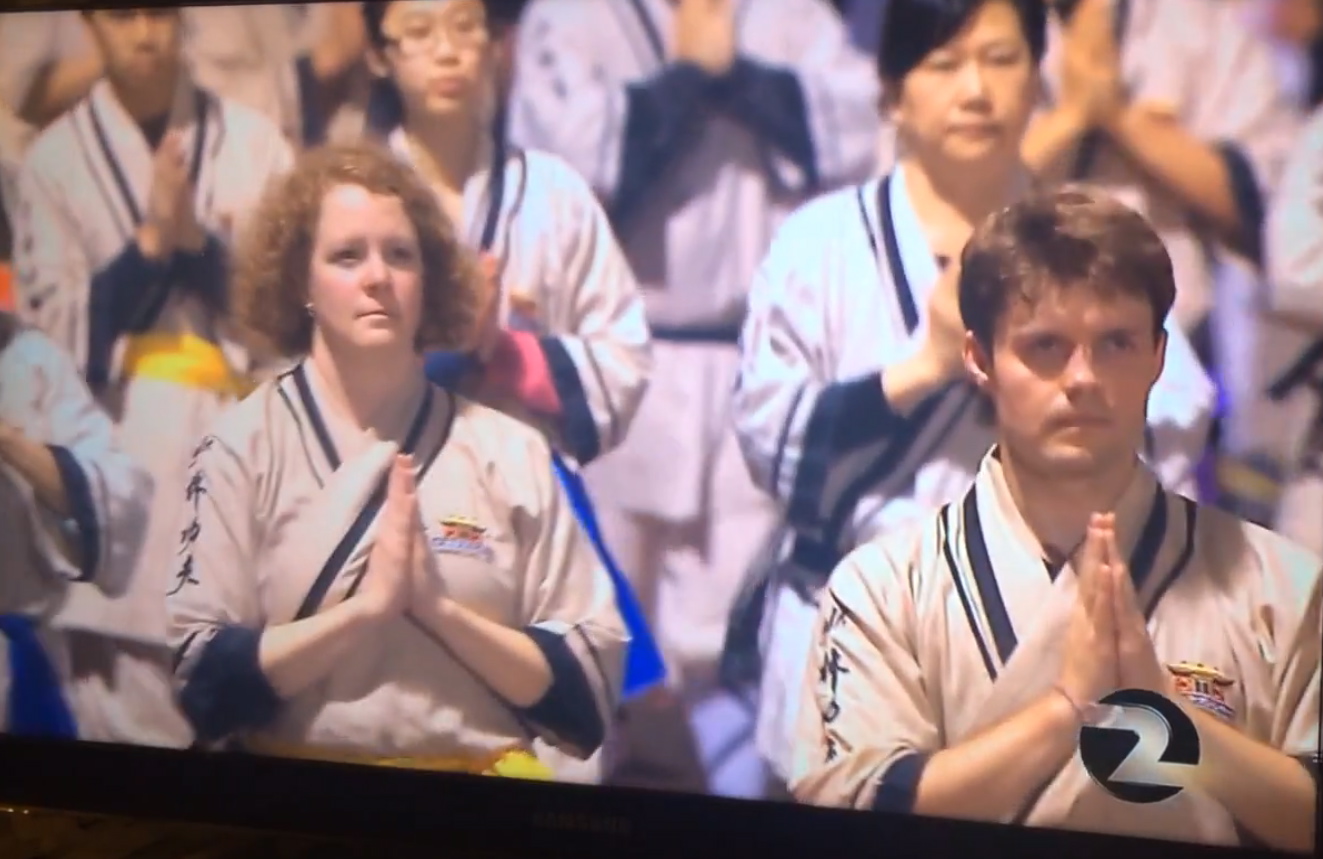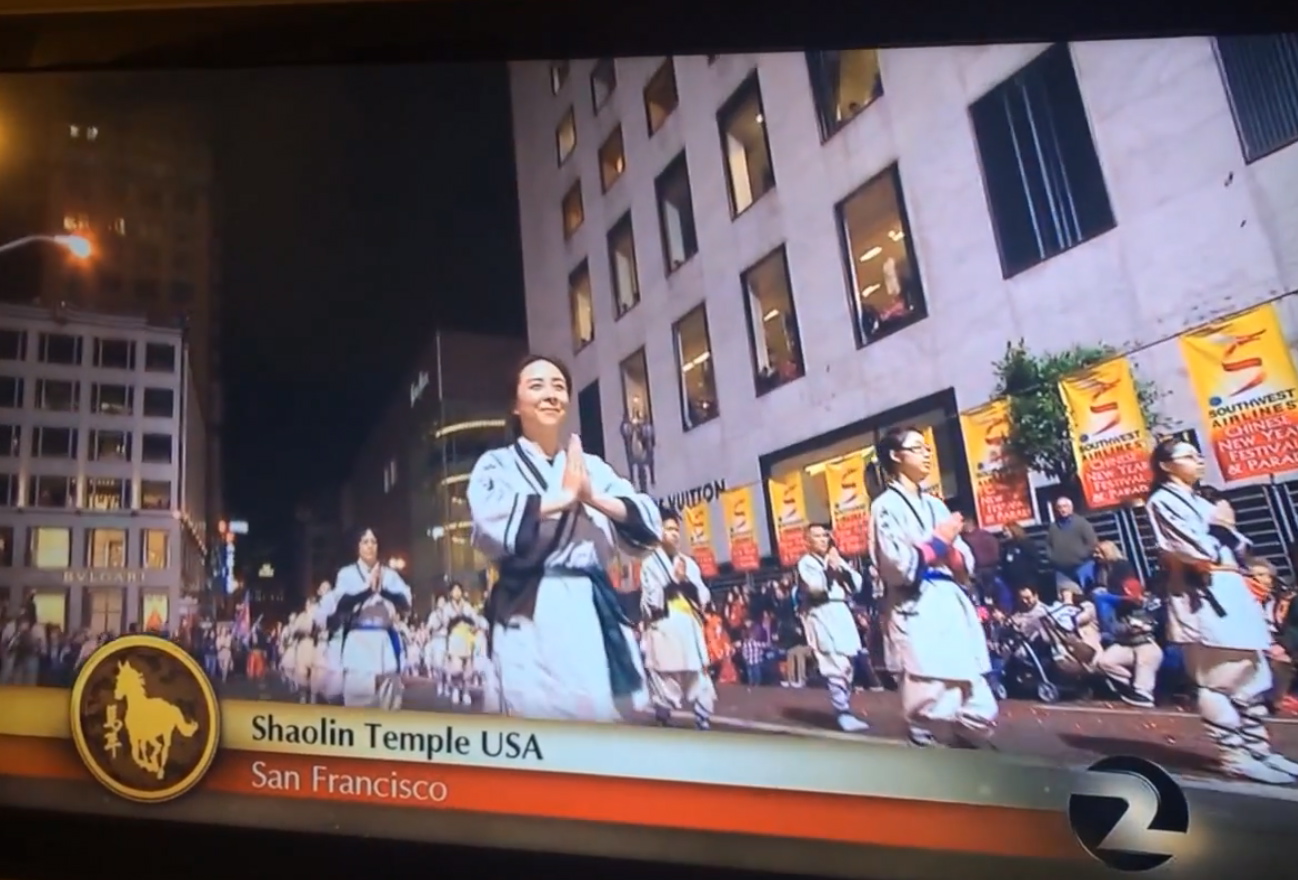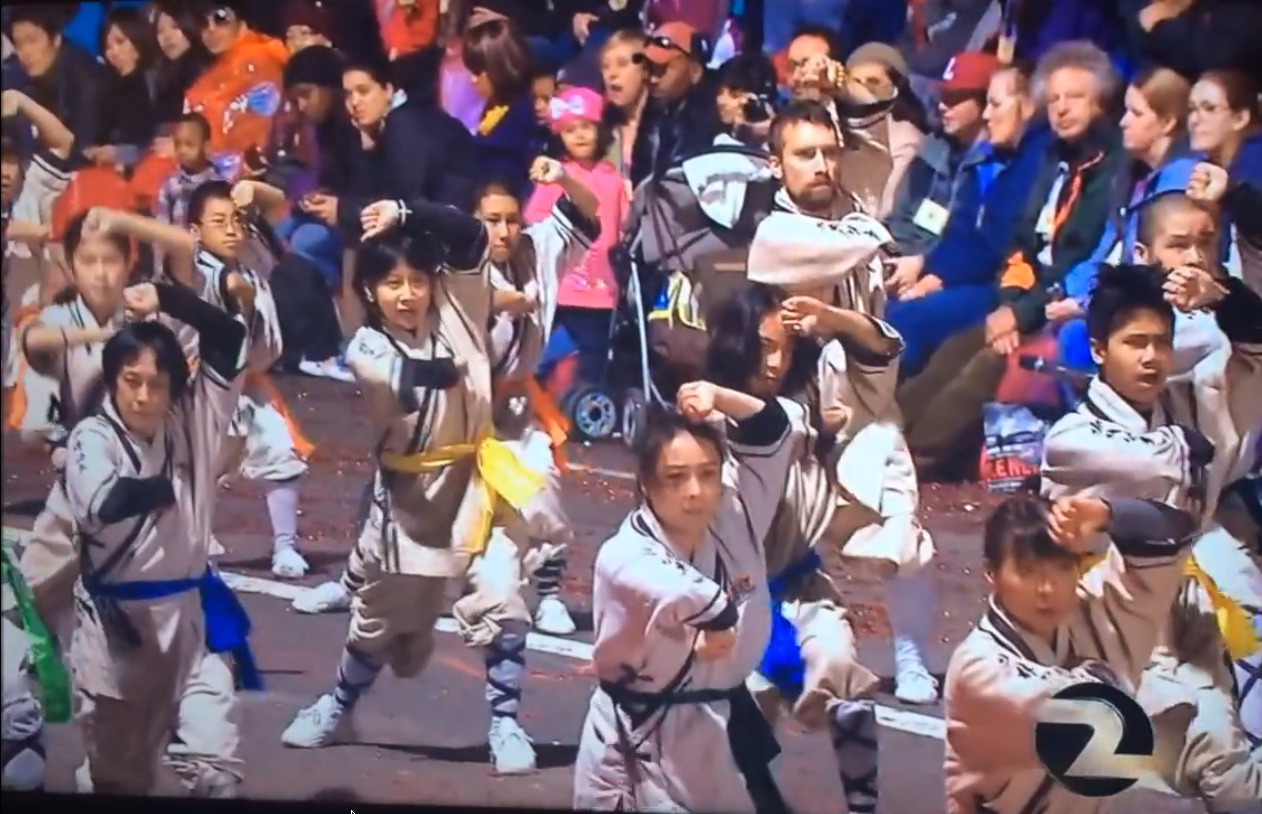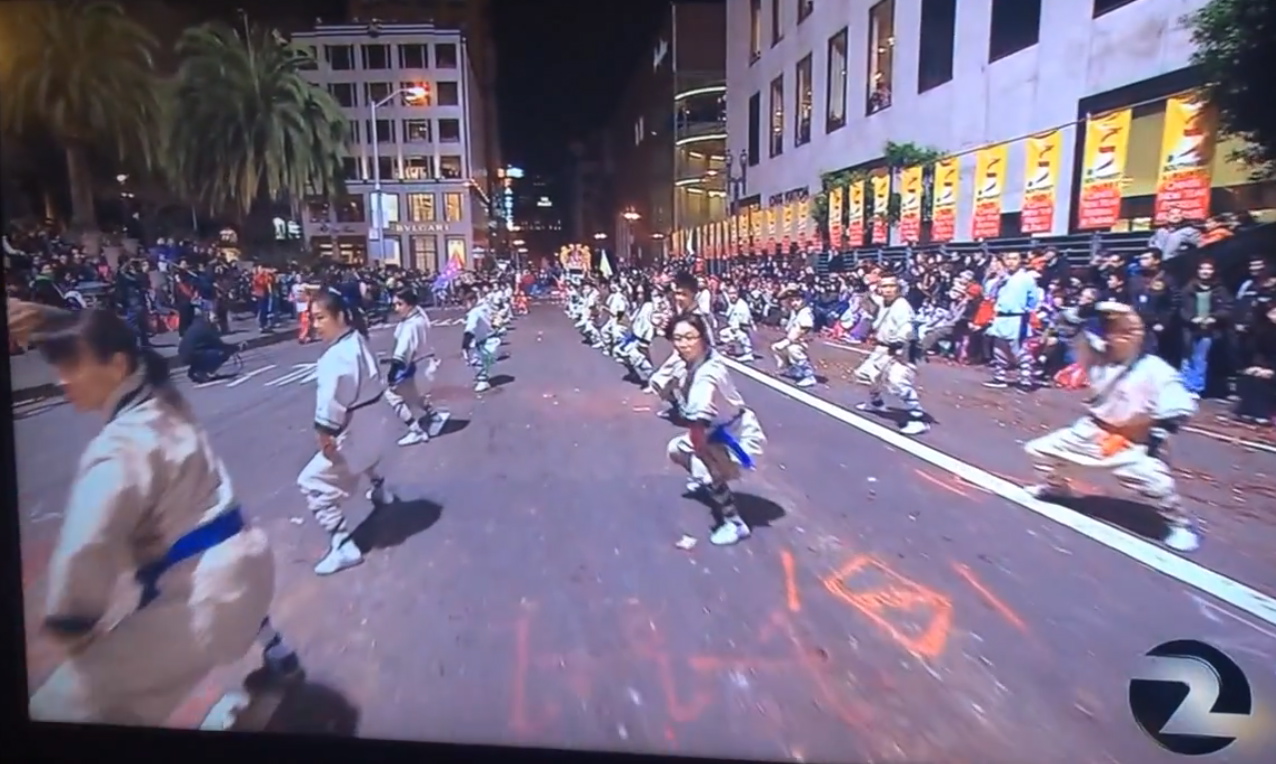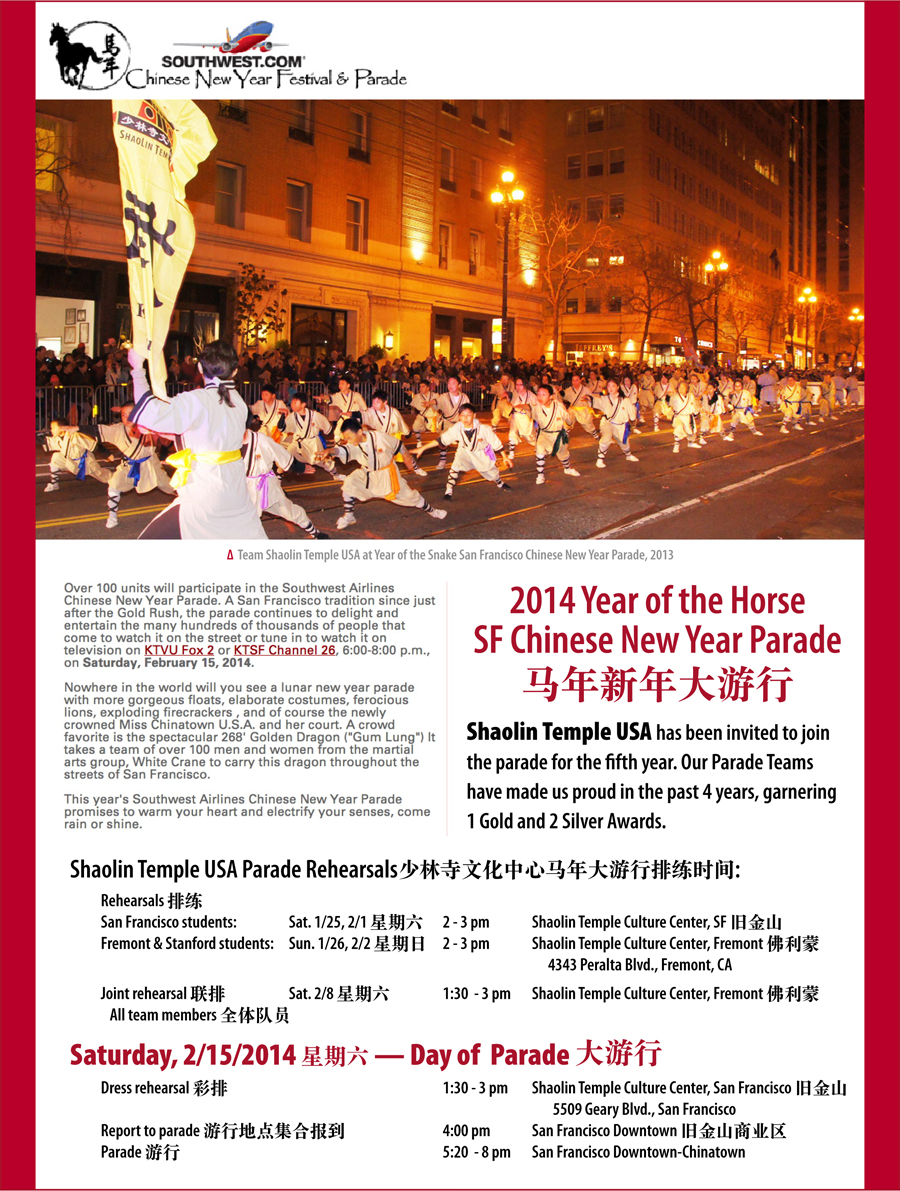 Copyright © 2007 - 2014 Shaolin Temple USA, San Francisco • Fremont, California • Herdon, VA. All rights reserved.