In collaboration with Fremont Main Library, Shaolin Temple USA conducted a long-anticipated workshop entitled
Fitness at Fremont Main—Shaolin Kung Fu Chan—A Unique Workout for Body and Mind
at the library, to share the wonders and health benefits of Shaolin Kung Fu Chan with folks from all walks of life. It was truly a community event for all ages and backgrounds. Families brought their young and escorted the elders to participated in this special health event.
The program opened with a lively demonstration of Shaolin Kung Fu and Shaolin Hard Qigong. Master Yanran and Shifu Hengyuan then led the participants through Shaolin Kung Fu basics, Shaolin health Qigong classics "Baduanjin," "Yijinjing," "Xisuijing" and Chan meditation. The youngest participants were toddlers, and the eldest in the mid-eighties.

After an hour of Shaolin Kung Fu Chan experience, the participants came up to thank Shaolin Temple USA for bringing them these precious health exercises that are easy to learn and easy to practice. They requested that Shaolin Temple USA bring more of Shaolin Temple's rich cultural heritage to share at the Library.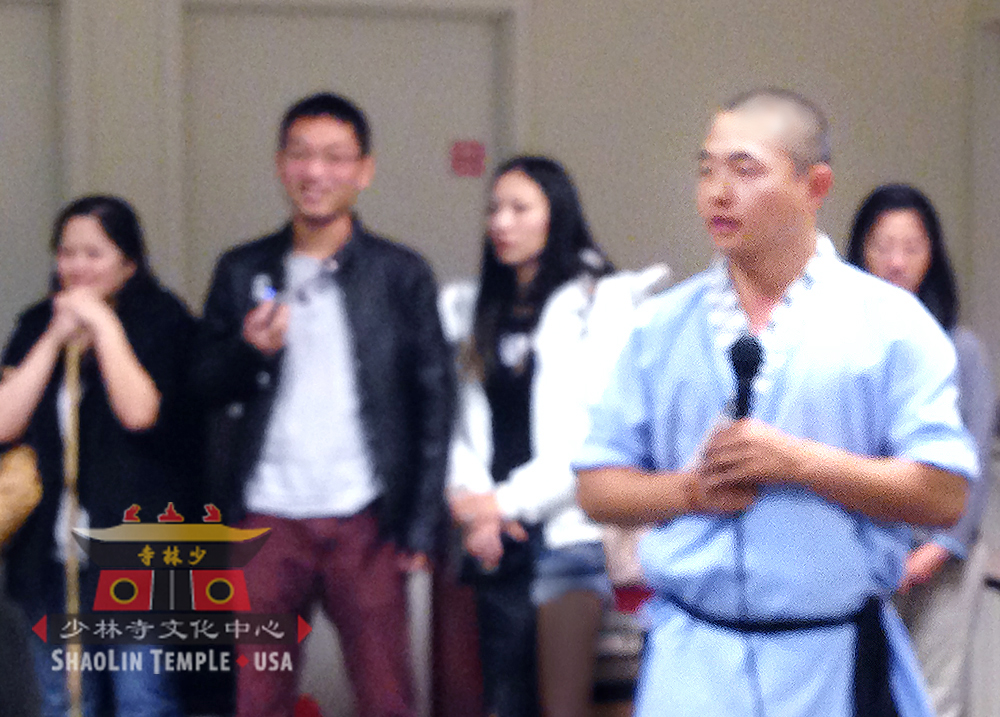 Master Yanran told the participants:

"Practicing Kung Fu strengthens our body while practicing Chan cultivates our mind.
Chan and Kung Fu share the same origin and are one and the same.
Both are effective means to calm our mind.
Shaolin Kung Fu Chan is a holistic system for health and happiness."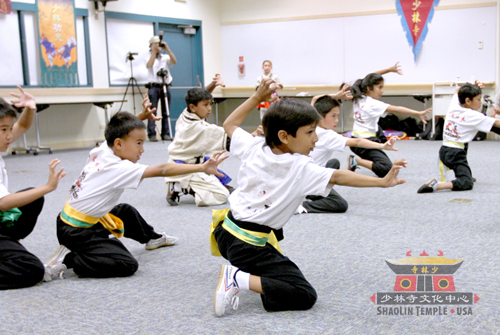 Students from Shaolin Temple USA Culture Center in Fremont demonstrated Shaolin fist and weapon forms.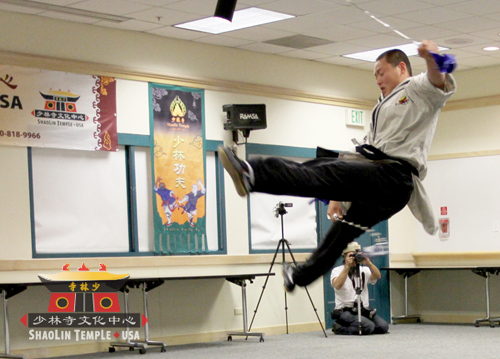 Double 9-section Whips by Shifu Hengyuan.



Master Yanran demonstrated Shaolin Hard Qigong Iron Jacket: Spear Tip at Throat.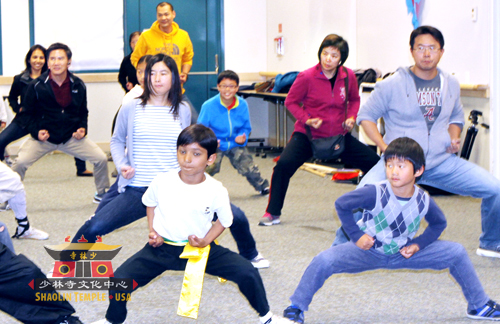 Participants started with Shaolin basics…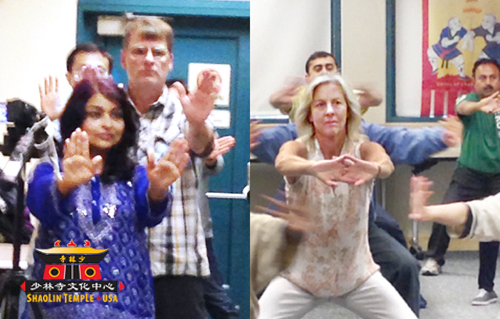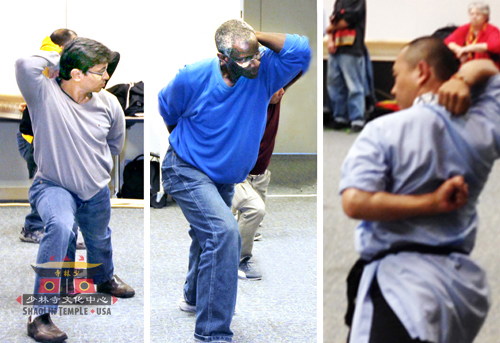 … and progressed to a variety of Shaolin health Qigong exercises.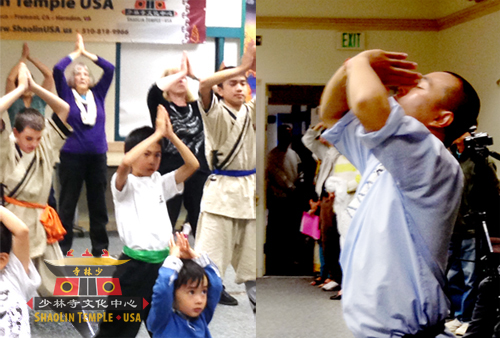 |
Shaolin Kung Fu Chan for all ages.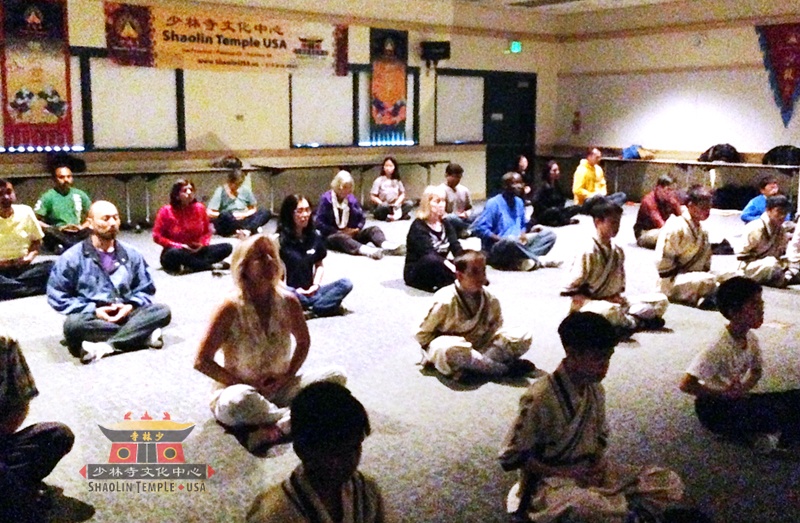 A Chan meditation session to conclude the workout.