F e s t i v a l . o f . I n d i a
Sat. - Sun. • 2014.08.16 - 17
Fremont, California

Shaolin Temple USA participated in
Parade: Sun. 8/17/2014 • 11:30 am
Capitol Avenue (Civic Center) - Paseo Padre Parkway - Kearney Street
Cultural Booth: Booth #85
Sat. & Sun. 8/16, 17/2014 • 9 am - 6:30 pm
Fairground: Paseo Padre Parkway & Walnut Avenue
We displayed books, DVDs, Buddhist ornaments, and showed Shaolin Kung Fu video.
«Festival of India official website»

| Photos | Flyer |


Community Event; Family Affair.

Shaolin Temple USA famiies and Shifus joined our neighbors of the Indian community in 2 days of celebrations during the 22nd Festival of India in Fremont, CA. Performers in our parade unit, volunteers along the parade route and at our cultural booth comprised more than a dozen families from our Fremont and San Francisco Culture Centers: parents, siblings, cousins and grandparents, many of them are of Indian descent.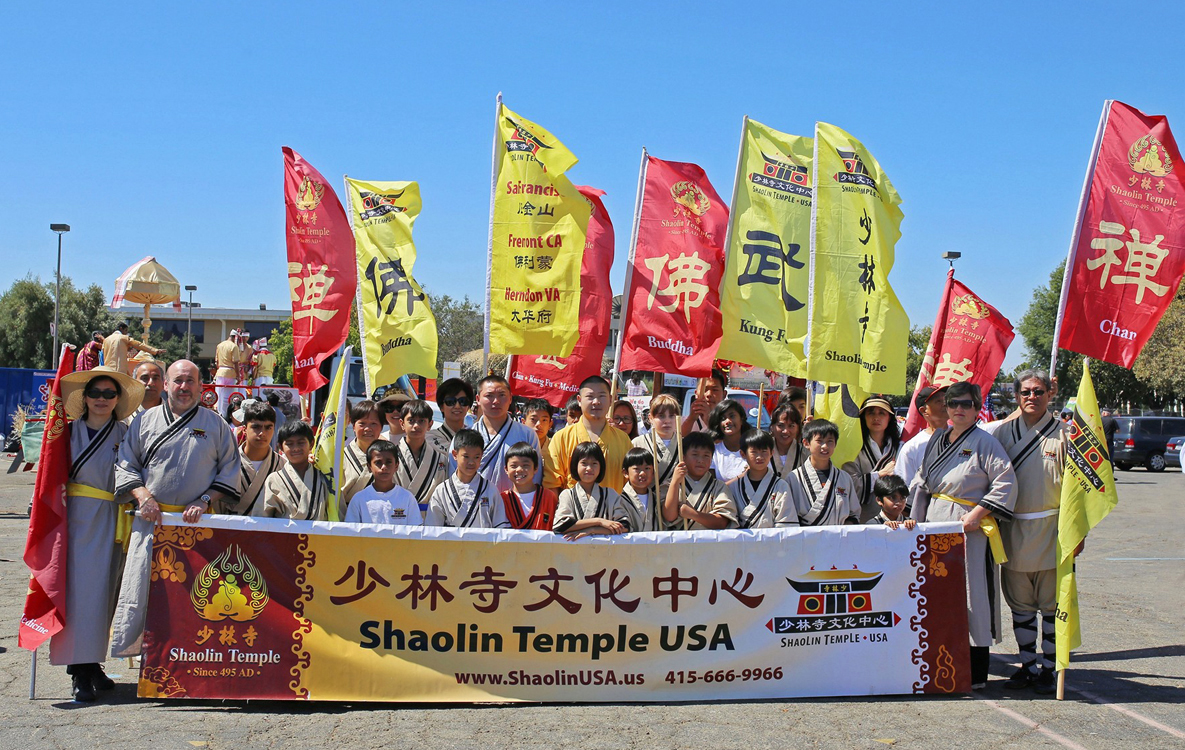 The team gathered for a group photo in the staging area before the parade stepped off.
Shaolin flags billowed in the sunny morning breeze against the clear blue sky.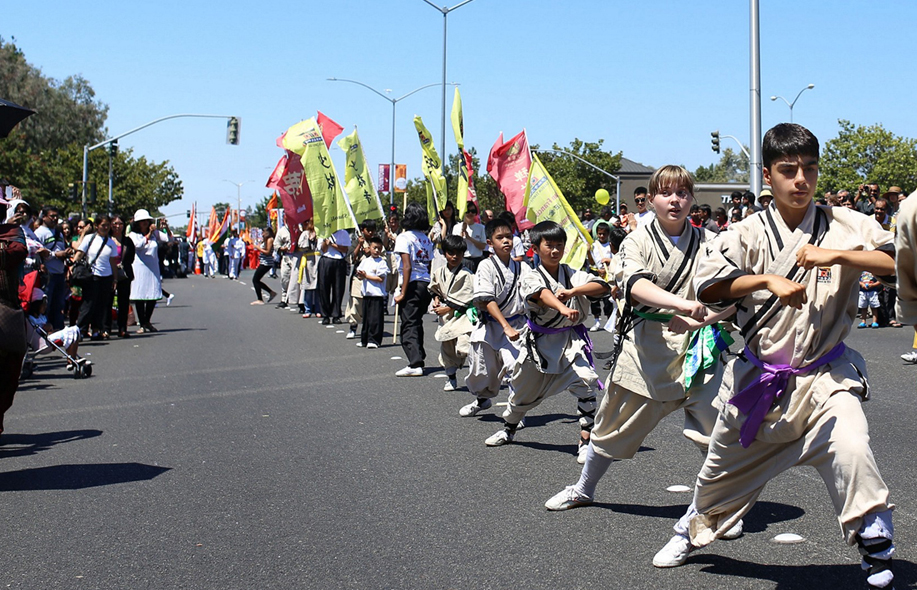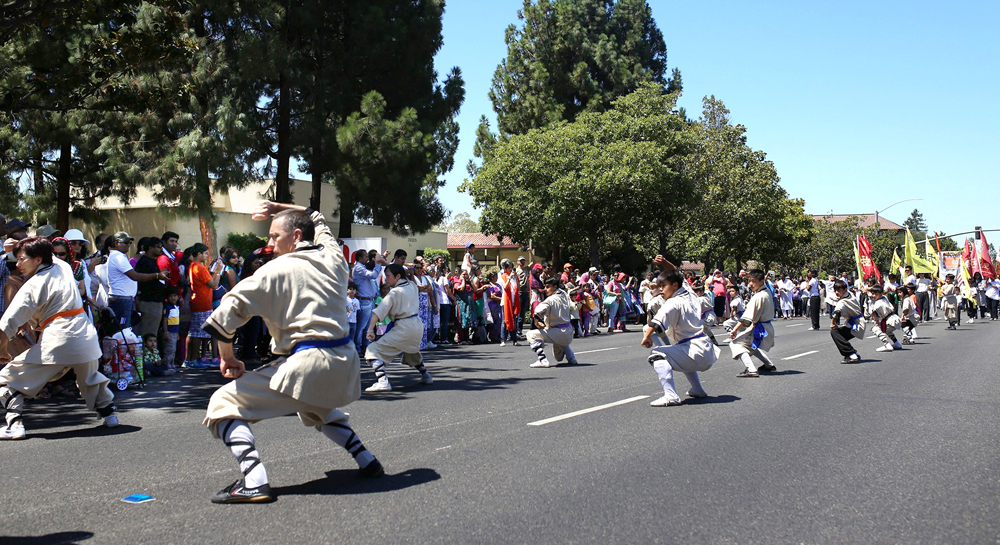 Students performing Dahong Fist and Yinshou Staff were joined by parents and sibling carrying an array of Shaolin flags. Our parade team uniquely represented Chinese culture along with dozens of colorful floats and walking units featuring different facets of Indian culture.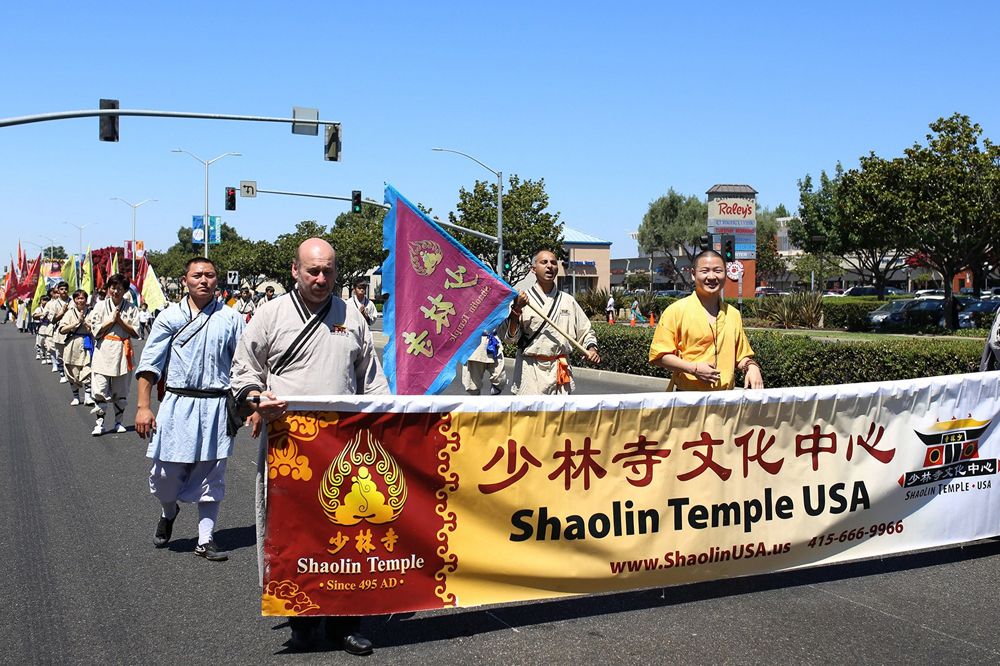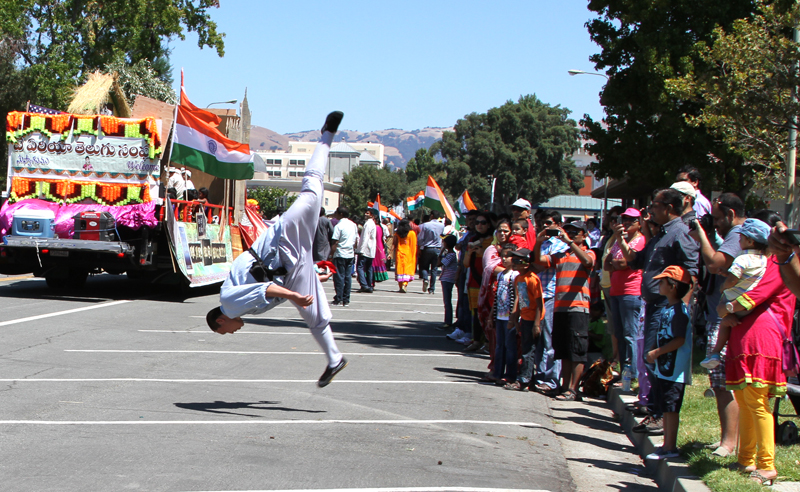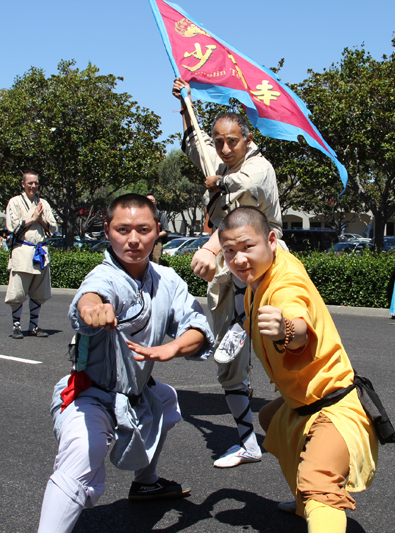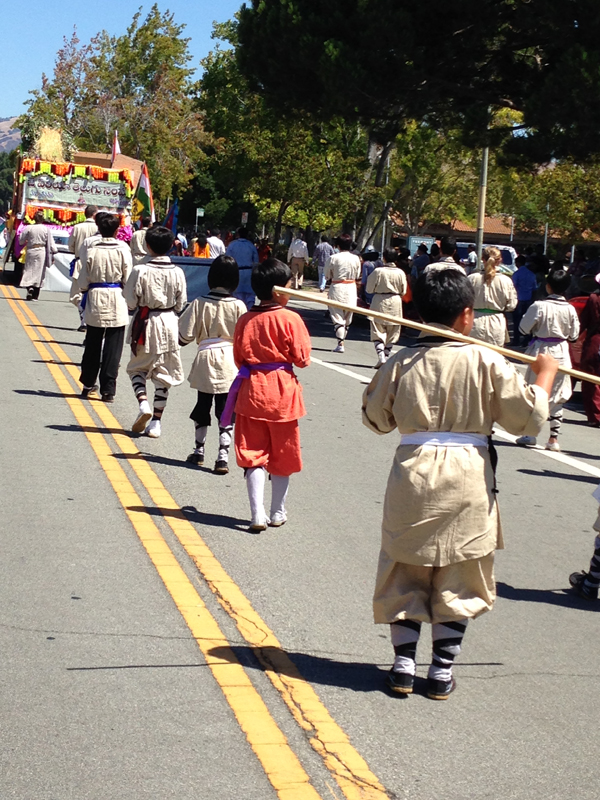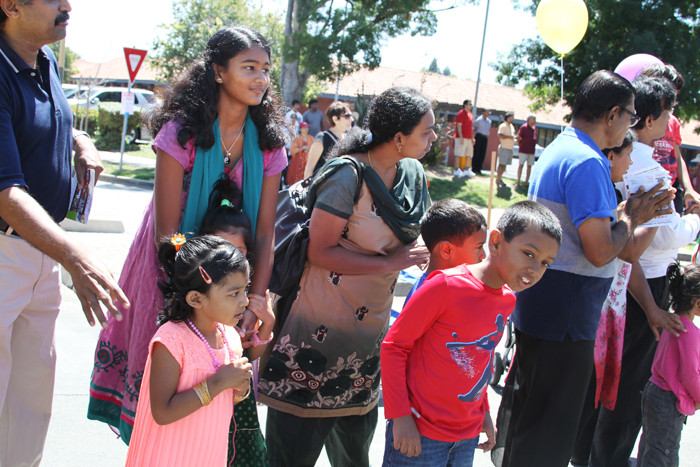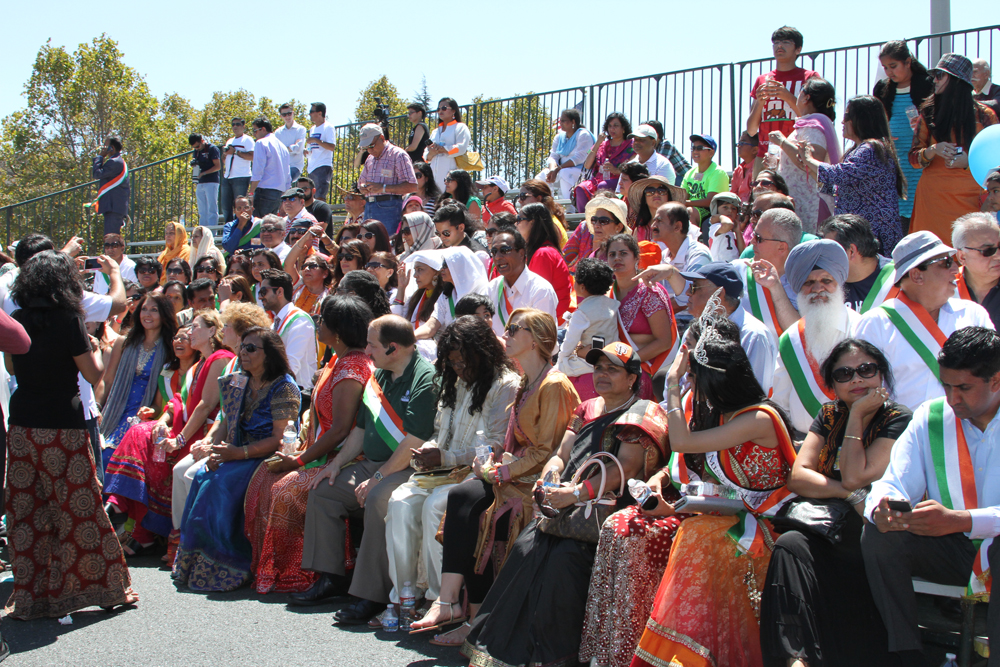 Spectators earnestly awaiting the parade to approach. Roadside bleachers were fully packed.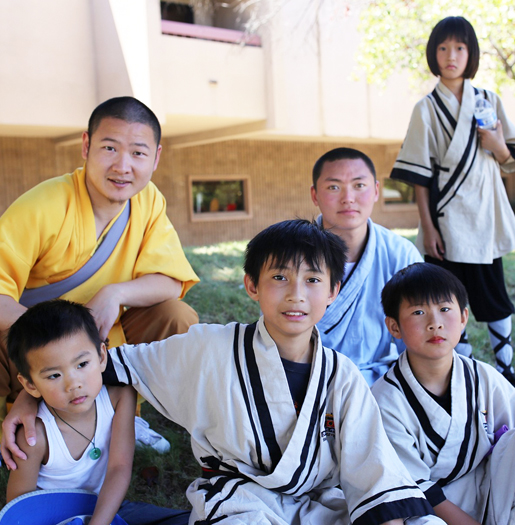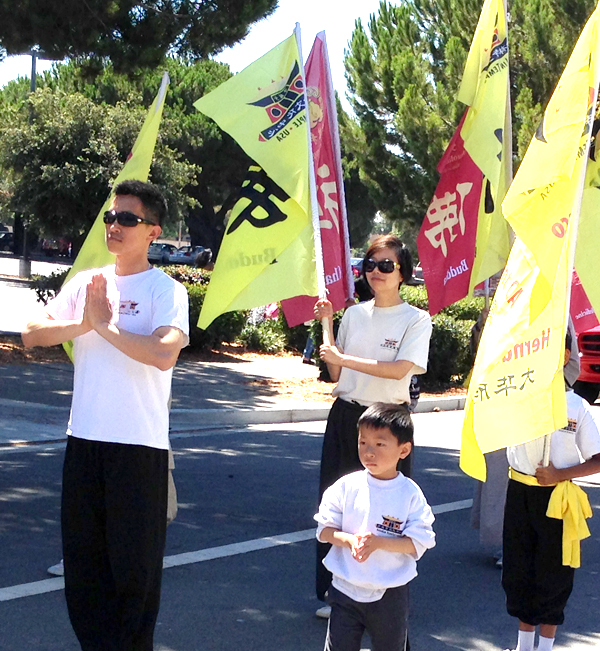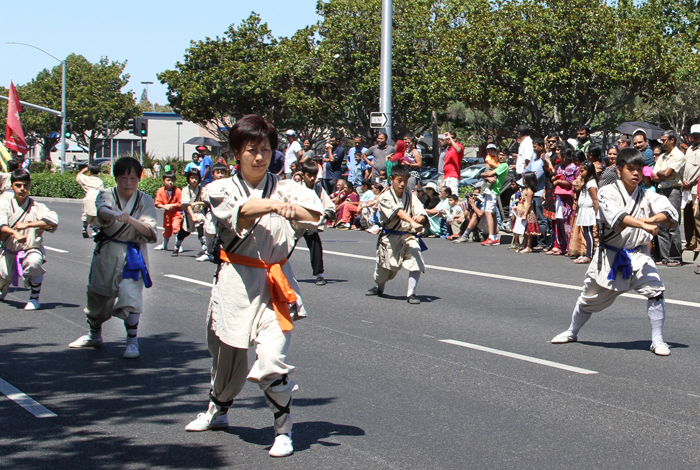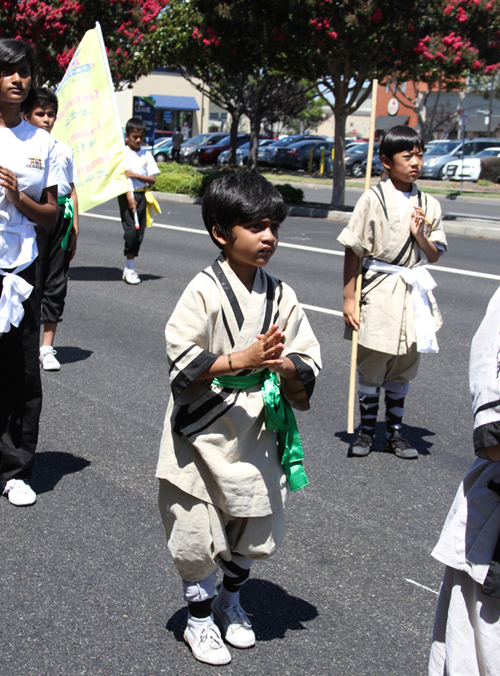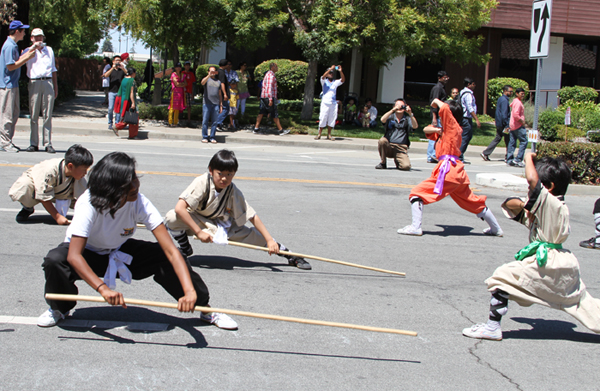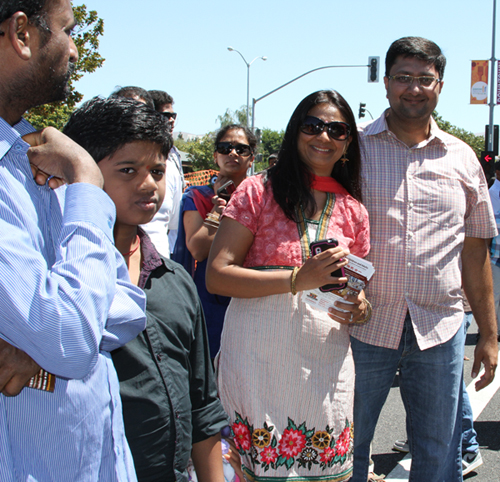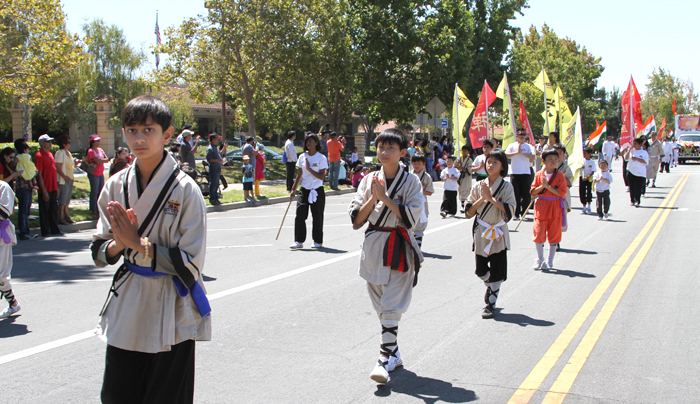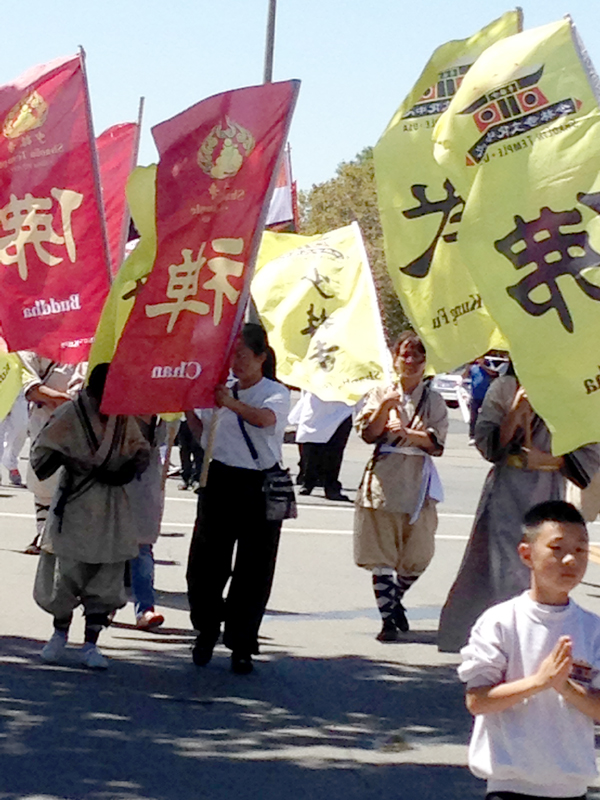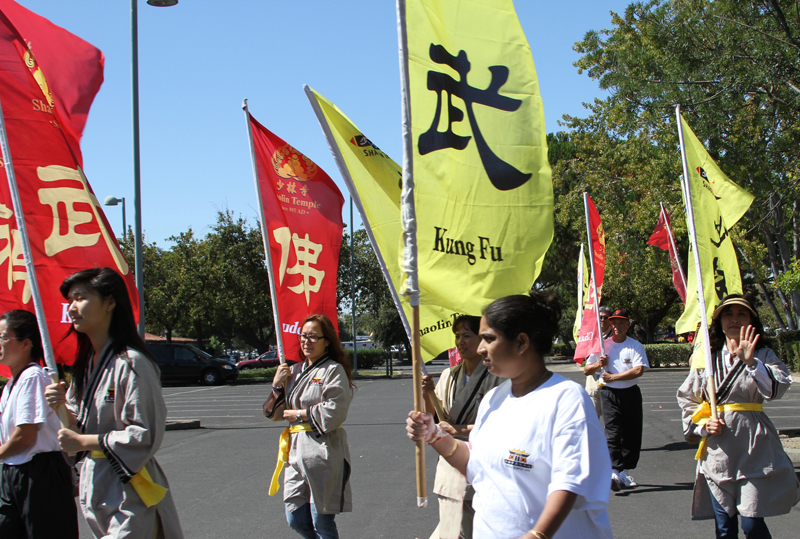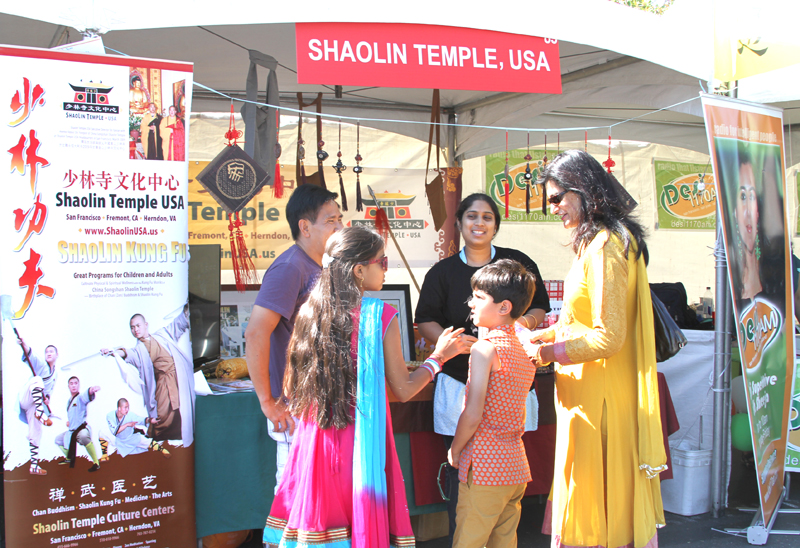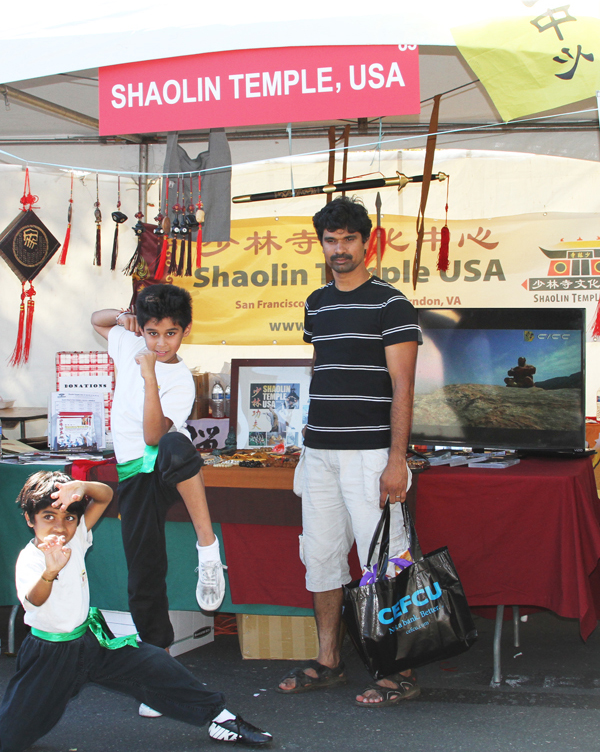 Many Mela (Fair) attendees visited our cultural booth and inquired about our Kung Fu classes, admired Buddhist ornaments and tested Shaolin wellness articles, while others were fixated on the large TV screen showing Shaolin Warrior Monks in breathtaking Kung Fu action.

We wish to thank our students and parents for helping to set up and man the booth, and especially for their enthrusiastic introduction of Shaolin Temple USA, our programs and the Buddhist and Shaolin artifects on display.


Photos by Robert Teng & Lingyan Li