Master Yanran Honored
as California District 25 "Community Hero"

Master Shi Yanran, Founder and Executive Director of Shaolin Temple USA was honored as a California Assembly District 25 "Community Hero" in a ceremony on May 28, 2015 at the Barbara Lee Senior Center in Milpitas, CA. District 25 includes the cities of Fremont, Milpitas, Newark, San Jose and Santa Clara.

All "Community Heroes" were nominated by district residents at large for improving the quality of life in the district. Master Yanran was nominated for his "leadership and contributions in bring health, cultural enrichment and harmony to the community."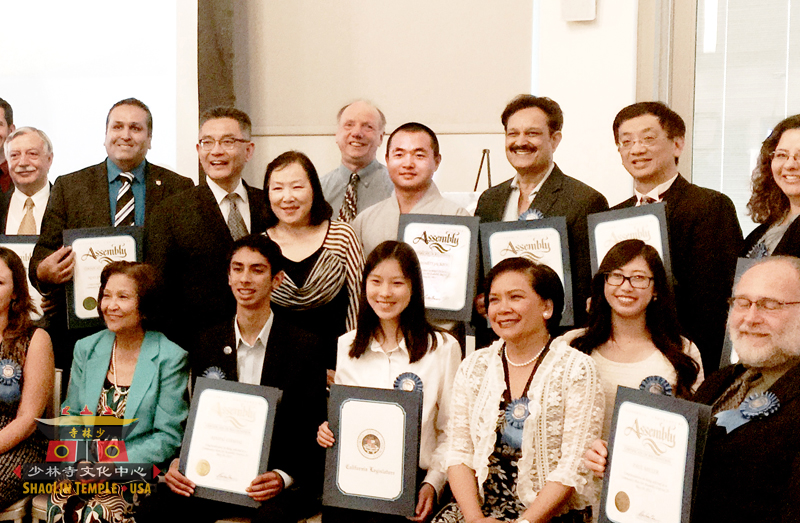 Awards Ceremony • May 28, 2015
Master Yanran (center, back row) with fellow award recipients.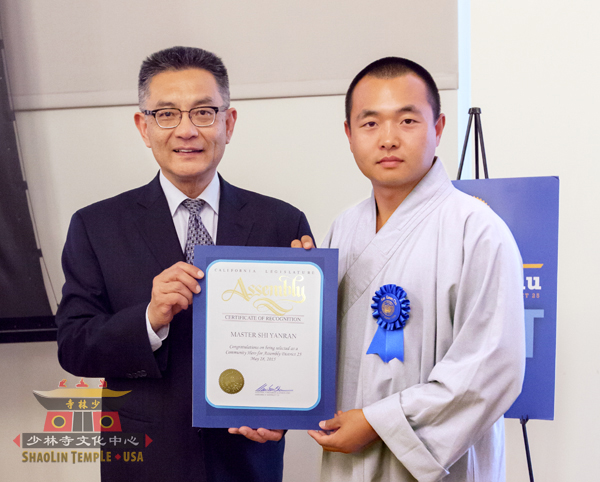 The "Community Hero" award was pioneered by California Assemblymember Kansen Chu (left). He praised the 21 awardees as "unsung heroes" who tirelessly serve the community.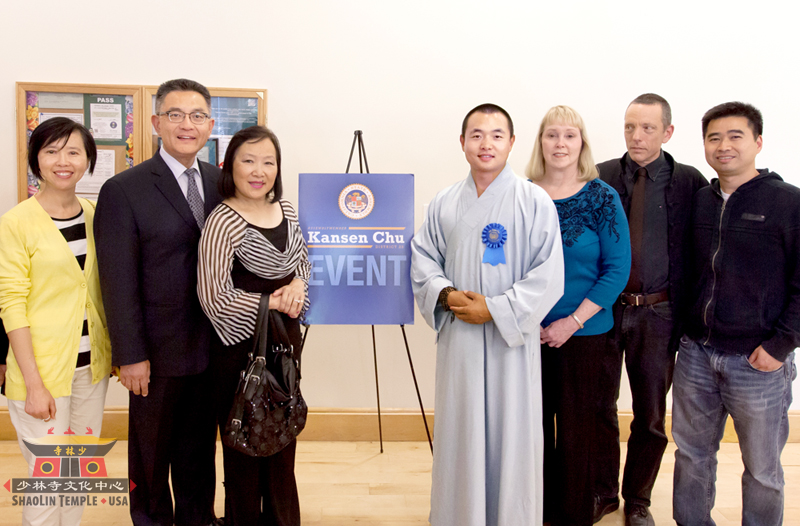 Assemblymember Kansen Chu and Mrs. Chu (2nd & 3rd left) posed for a photo with Master Yanran and friends.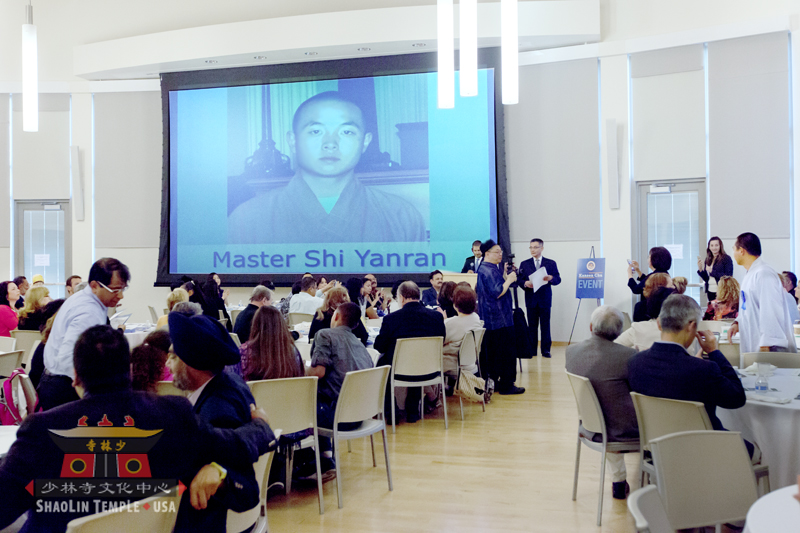 Master Yanran (right) rose to accept his award.





Copyright © 2015 Shaolin Temple USA, San Francisco • Fremont & Sunnyvale, California • Herndon, VA. All rights reserved.